Do you know that registry data could slow down your Windows system? Here is a short article about 2016 top 10 registry cleaner for Windows 10/8/7. Make sure you get through it carefully to find the most suitable one for you!
For clearing the registry in your Windows system, top 10 freeware registry cleaner for Windows 10/8/7 will be introduced in detail and you can download your favorite registry cleaner!
1. Windows Care Genius
Windows Care Genius is a free wise registry cleaner for Windows 10/8/7 that provides a comprehensive solution for cleaning up useless files securely, making your PC run faster. It can quickly remove invalid Windows registry, Windows components, the potential security problems and improvable items, etc.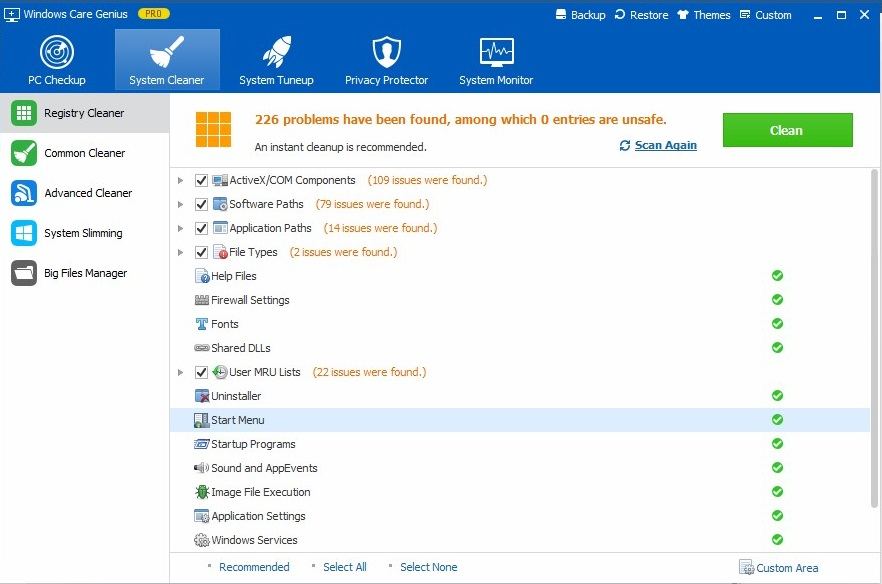 2. CCleaner
CCleaner is another excellent freeware Windows system optimizer as well as a registry cleaner. It supports you to back up the registry while it can clear your Windows registry. Also, you can decide the scanned items to control the level of risk.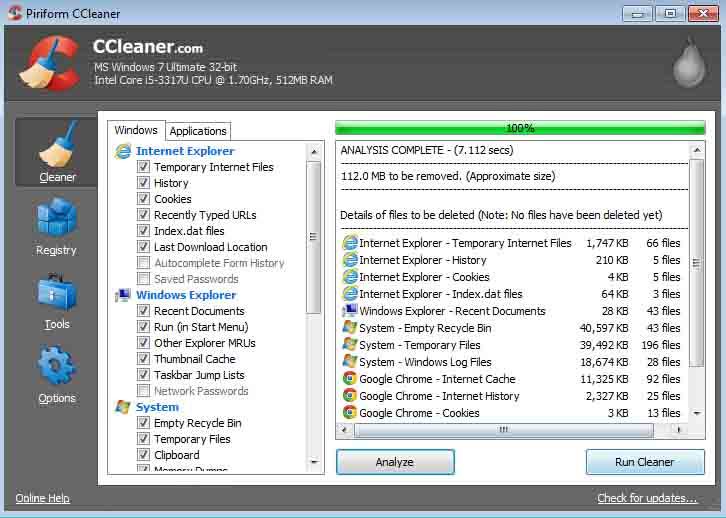 3. Eusing's Registry Cleaner
This program is a professional tool for registry cleaning that is well compatible with the latest Windows versions. Moreover, as for detecting the registry data, it works al little better than CCleaner as it can scan more useless entries and remove them.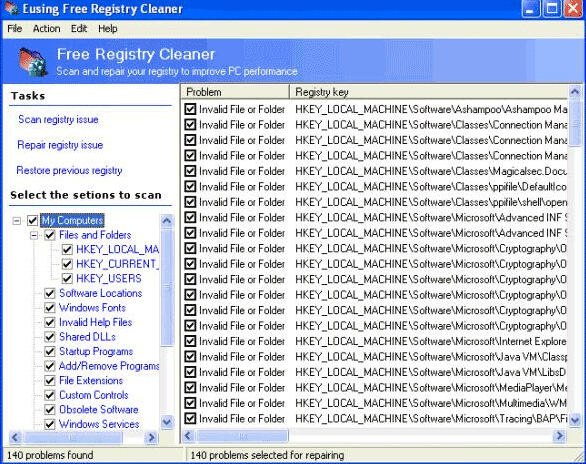 4. nCleaner
This is one of the best registry cleaner for Windows 10/8/7 on the market. It is well-designed for getting rid of registry data in your computer. However, it is not compatible with Windows 7.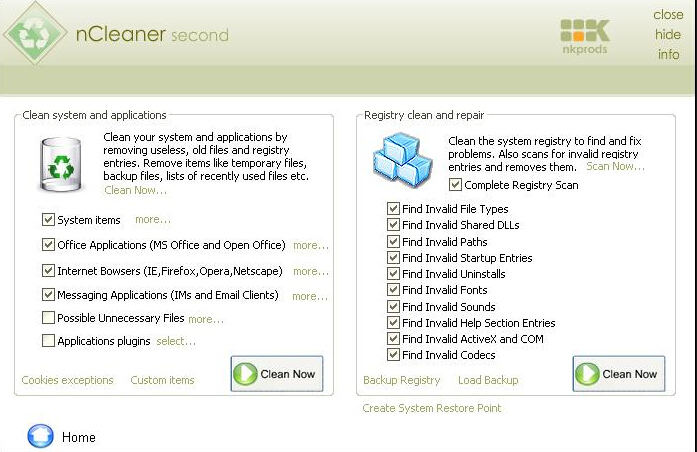 5. Auslogics Registry Cleaner
It features an intuitive interface to instruct you to clean registry data easily and quickly. It scans the safe contents and will show you the dangerous one. It will automatically back up the registry files before you start to solve problems by default.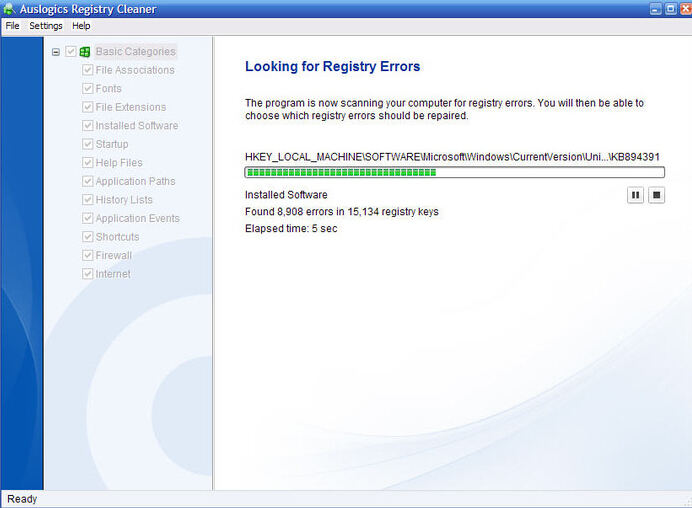 6. Wise Registry Cleaner
This registry cleaner is another outstanding comprehensive cleaner in the market that is equipped with a user-friendly interface. It also smartly backs up the registry by default. Nevertheless, you should notice that to untick the button if it asks you to insert Email address and download other software during installation.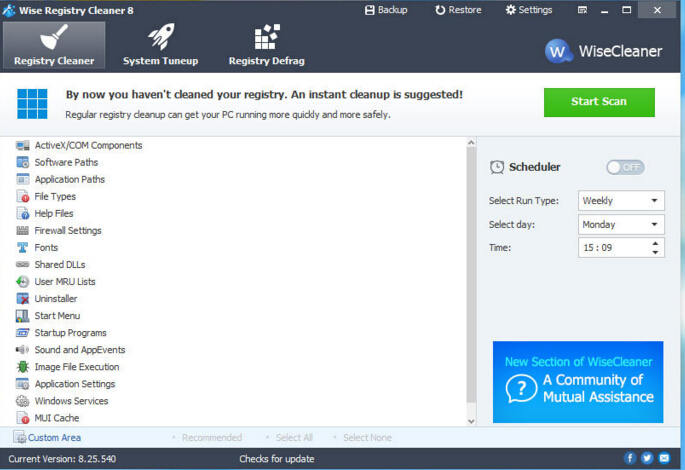 7. Little Registry Cleaner
Little Registry Cleaner is a totally free wizard software for removing registry data. It allows you to scan the registry easily, whereas, the guide is not so clear for users to move on.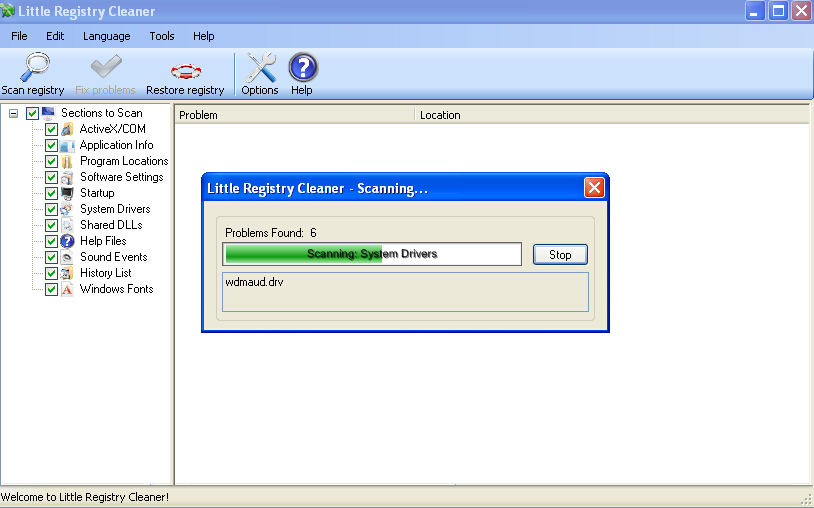 8. Jetclean
It is another freeware you can use to get rid of registry content. As it is designed with a super easy-to-use interface, even if you are an notice user, you can fix the registry issues easily and quickly. The downside is that it will consider a little bit excessive cookies.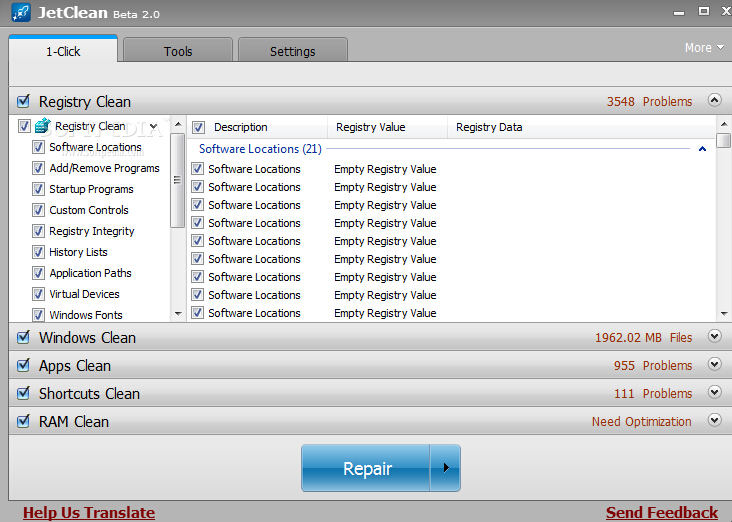 9. Free Window Registry Repair
Free Window Registry Repair is one of the best free Windows registry cleaners. Compared with some other paid registry eraser, this freeware will get longer time to delete the registry for Windows 10/8/7, whereas, it is free.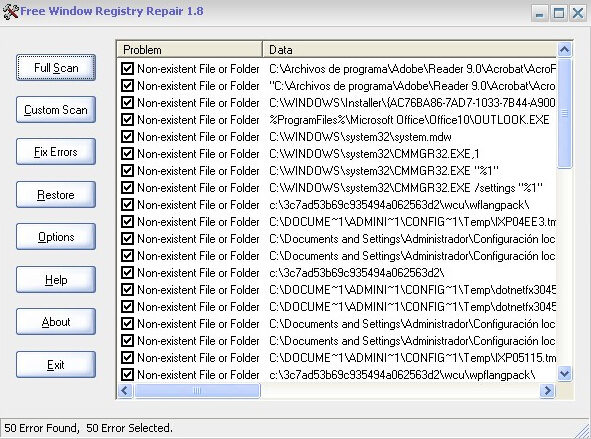 10. PowerTools Lite
PowerTools Lite is one of the freeware registry cleaner. It is a fast tool for scanning a number of unuseful registry entries and cleaning up them completely. It is well compatible with Windows 10/8/7.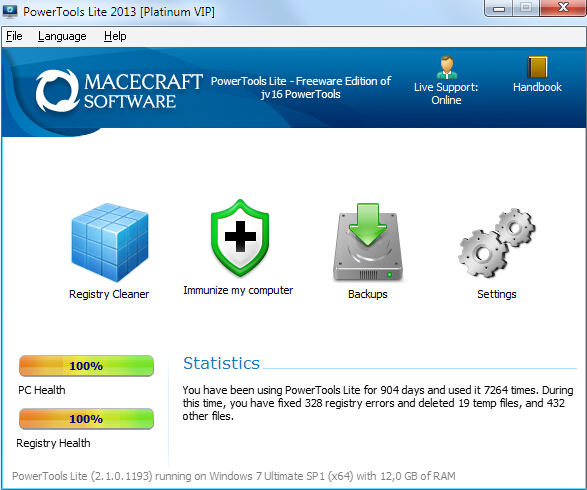 That's all! Do you have an idea about the favorite registry cleanup now? If you have any other recommendation, you can write it in the comments!