"I turned on my HP laptop today and I got the blue screen of death and it turned off by itself and when I tried to reboot it nothing happens not even the HP sign comes up like it usually does but appears the blue screen of death. Any feedback would be greatly appreciated. Thank You."
- Jane from Yahoo Answer
Has your laptop ever gotten the "Blue Screen of Death"? Well, the name might be a bit over dramatic, but it is a common error for Windows operating system. A laptop blue screen error paralyzes a machine's normal operations and cannot be fixed with antivirus software. However, don't despair; there are third-party programs that can fix a computer blue screen error.
Windows Boot Genius is the very tool you can 100 % rely on. It can fix computer blue screen and have your computer back up and running normally within several steps. It assists you to thoroughly fix all booting issues including blue screen, black screen, freezes, crash, and etc.
I'll tell you how to fix blue screen on computer. Here we take fix laptop blue screen of death for example.
Buy Now
How to Fix Blue Screen on Computer (Windows 10/8.1/8/7) including Laptop Blue Screen?
Step 1: Burn a Bootable Disk
Utilize a computer that works normally to create a boot disk by following steps: Install Windows Boot Genius on it, insert a blank CD/DVD or a USB drive into this computer. Launch this software, and specify your device from the drop-down list. Click "Burn" to start to burn a boot disk.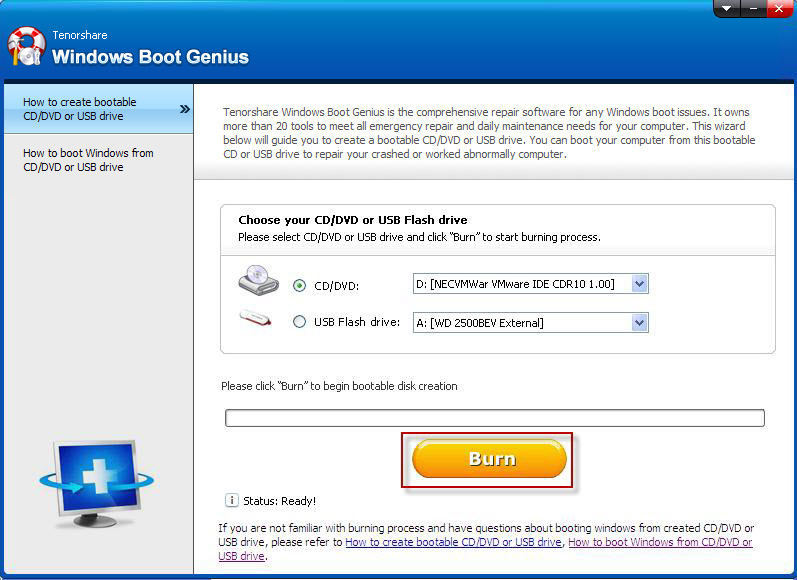 Step 2: Boot Computer from CD/DVD/USB
Then insert this boot disk into the laptop that get blue screen. Start this computer and press F12 to get into the Boot Menu, then set CD or USB as the first boot device. Press F10. And the computer restart and attempt to boot from CD or USB.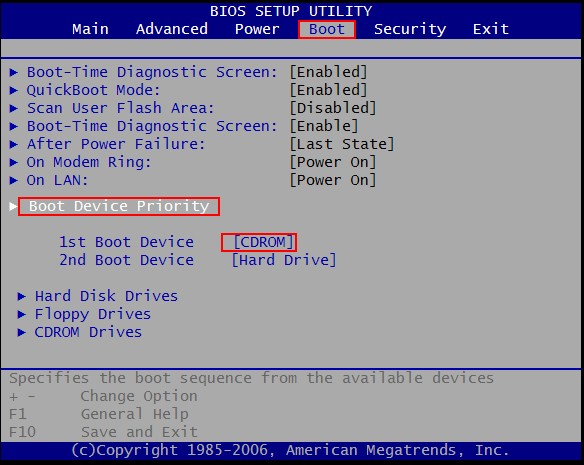 Step 3: Fix Notebook Blue Screen Error
After it loads the system, double click Windows Boot Genius on the desktop. Before fixing laptop blue screen, you need to backup Windows firstly. Go to "Windows Rescue" and then "Windows Backup" to back up all the data including Windows system on your laptop.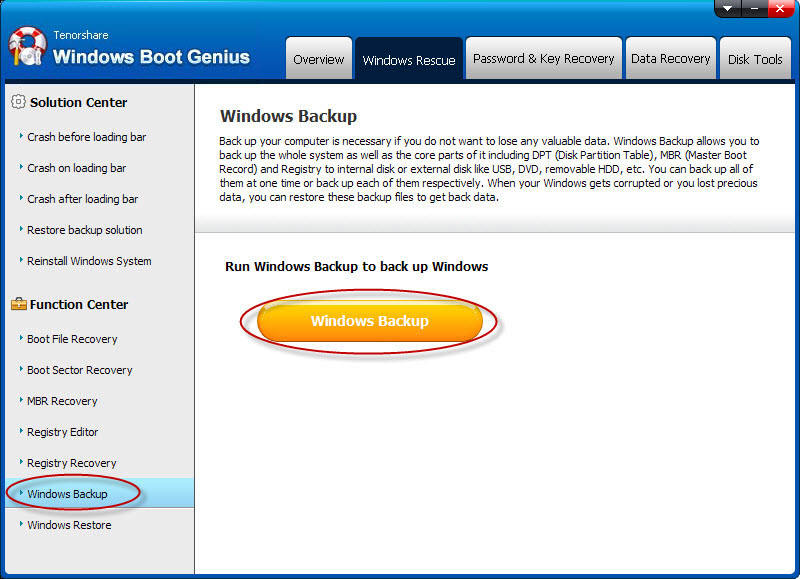 To get started, choose a solution in "Solution Center". Select "Crash before Loading Bar" for laptop blue screen on startup, select "Crash on Loading Bar" for laptop blue screen after login, select "Crash after Loading Bar" for laptop blue screen shutdown. Under each solution, there are several small utilities, try them one by one. Eject this laptop blue screen fix, reboot your computer, and it will run normally now.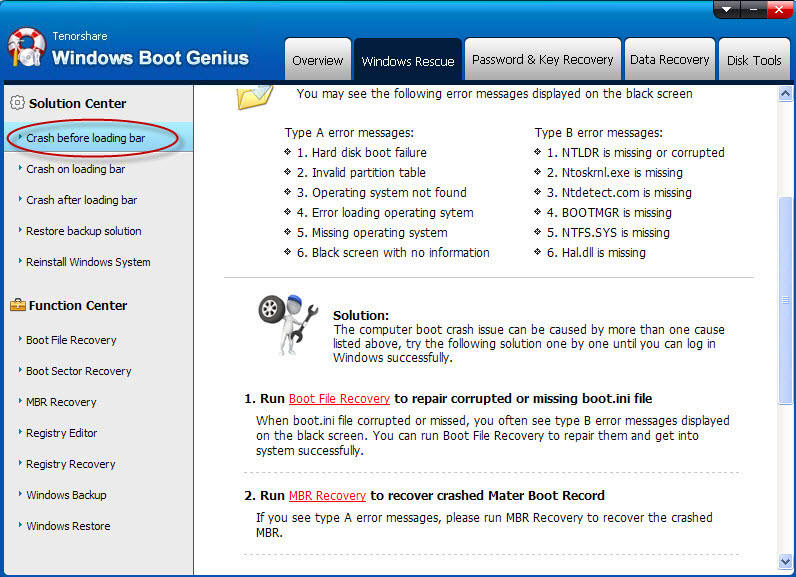 Do you want to start to fix laptop blue screen? Today? Right now? Windows Boot Genius supports fixing laptop blue screen for the following laptop brands or models:
| | | | |
| --- | --- | --- | --- |
| Lenovo | HP | Asus | Dell |
| Samsung | Toshiba | Sony | Hasee |
| Brute-force Attack | IBM | Gateway | |