You will need to update your hardware drivers on Windows if the new hardware you installed doesn't work automatically or after you updating to a new version of Windows. Upon updating hardware drivers on Windows, you might have a lot of puzzles and questions. I've listed 3 of the most asked questions for you.
Question 1: Is Driver Booster 3 Safe
When I downloaded Driver Booster a year ago, it worked well. One thing I don't quite feel happy about: Iobit free versions always asked me to buy their products and get more value-added service. Luckily, I was never infected by any malware.
Still, there are potential risks using driver update programs. Programs of this kind are mostly useless and sometimes harmful to your computer. If you need to download drivers for a device, download them straight from that computer manufacturer website or the device manufacturer website. This will ensure that you have legitimate and working drivers.
Read More: How to update Windows 10 drivers with IObit Driver Booster 3
Question 2: Shall I Update Hardware Drivers?
Drivers build a bridge between your OS (Windows) and your computer hardware. They control and facilitate the interaction between Windows and hardware components.
Keep hardware drivers up to date will not necessarily improve the performance of your system, nor your computer. You cannot increase the hardware performance of a component over the current capabilities it have. Driver updates usually include bug fixes and it might enable new features for the hardware. But the fact is, not everyone would experience the issue or bug, so if you have no problems with the drivers you are running, do not update them. Just keep it as it is. Plus, to fix Windows issues, a professional Windows fix program (for instance Windows Care Genius) without malicious spyware, malware, viruses would be necessary.
Question 3: The Safest Way to Update Your Hardware Drivers on Windows
The safest way to update drivers is to download drivers for free from your computer/laptop manufacturers' website, or from the hardware component manufacturers' website. You can be rest assured that drivers from them are 100% safe, and they are also official (legitimate and working) sources for driver update.
Update Windows Drivers from Windows
On Windows 7, 8, and 8.1, hardware drivers appear in the Windows Update interface as an optional update. If you want the latest hardware drivers, head to Windows Update, check for updates, and install any available hardware driver updates. The updates come from Microsoft's Windows Update servers.
If you're with Windows 10, Windows Update will automatically download and install the latest drivers for you.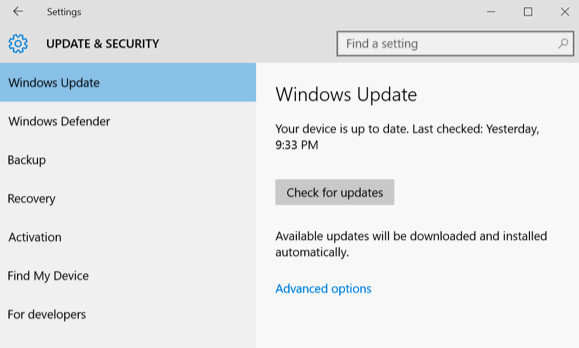 Update Windows Drivers from Manufacture's Official Website
You can also go straight to hardware manufacturer's official website to download corresponding driver update packages for your computer. This is also true with graphics driver update. As you head to the driver-download page, you will find a list of drivers for different model of computer. Using the search bar or the shortcut "Ctr+F" will help you quickly find the driver download package you need.