It is inevitably that electronic devices will degrade its performance over time, especially for PC/laptop. Hence, how to make Windows system stable, improve performance and speed up internet connection for Windows 10/8.1/8/7 becomes a lasting problem for Windows users. After all, sluggish performance and internet have strong impact on user's daily work, even life. For now, you all want to know what actually happened to your Windows.
Surely, the health status of your computer can affect your Internet connection. Malware, viruses, junk files, cache not only may get your computer slow down, but also can definitely make network slow as a turtle. At the same time, your Internet connection speed and computer performance can also be affected by add-on programs, the amount of memory the computer has, hard disk space and condition, and the programs that are running.
For stable Windows system, better performance and network, you need a professional Windows optimize tool Windows Care Genius that can fix various daily problems on Windows to optimize Windows system and speed up network connection. Click Download button below to get professional Windows optimizer first and do as following instruction.
Free Download
How to Optimize Windows System and Speed up Network Connection?
To get the best results, here I will show you the specific steps to speed up PC and Network performance on Windows 10/8.1/8/7. But no worry, under the help of Windows Care Genius, every step can be finished within one-click.
Step 1: Get to know your PC's health status
1. Run the program and click Checkup. Then your computer will be checked automatically and rated ranging from 10 – 0. Here you are allowed to know clearly its health status.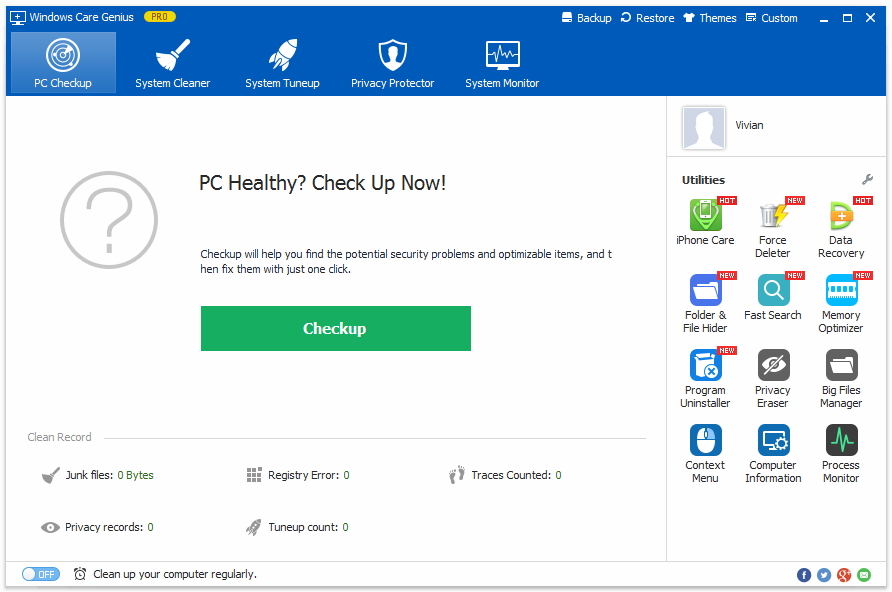 2. All the junk files and existed problems are listed in the interface. Click Fix to solve it all and speed up your PC.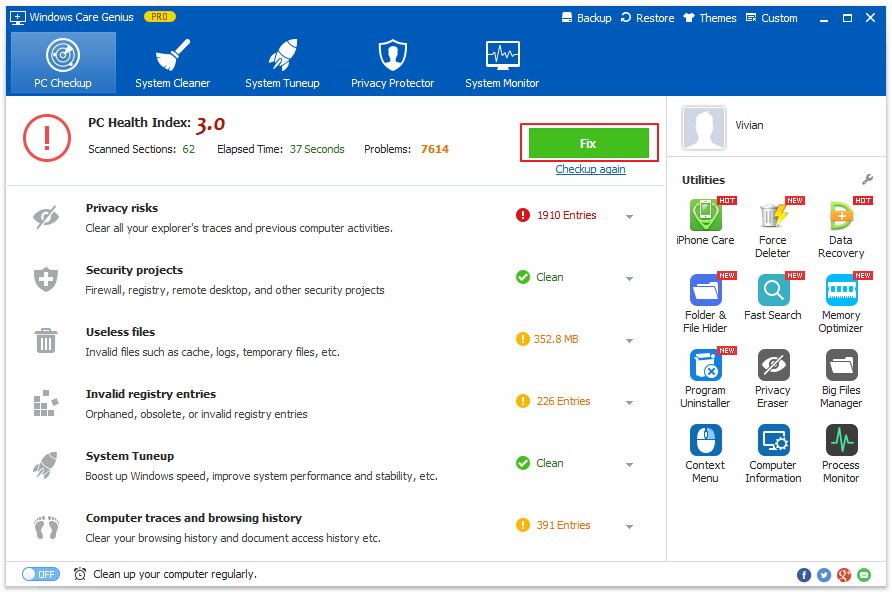 3. This is an optional, but practical operation. You can switch on Clean up your computer regularly on the bottom of the interface. Then you are allowed to optimize your computer best in the background by setting Time, Day and Run Types.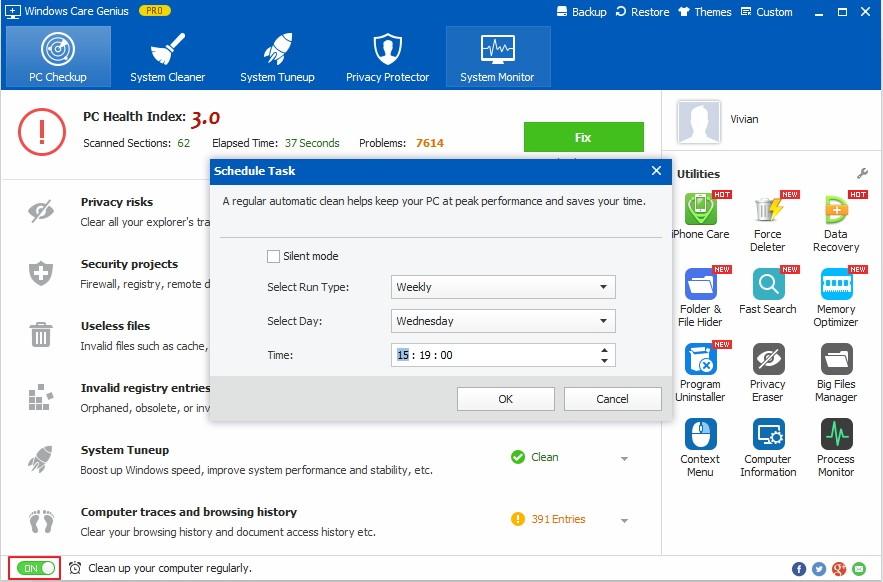 Step2. Thoroughly boost and stabilize Windows system
1. After basic cleanup and optimization, you can further clean invalid system junk files off your computer. Click System Cleaner and then select Registry Cleaner. Then click Scan to detect your computer.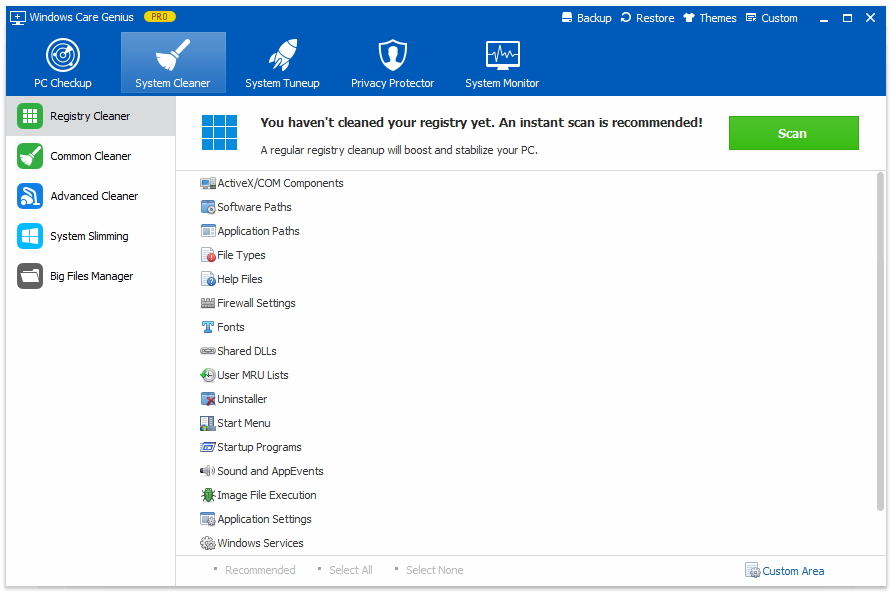 2. When scan is finished, you can click Clean to finish cleanup within one click. Additionally, another four features of System Cleaner has same operation. It allows you to clean different junk files.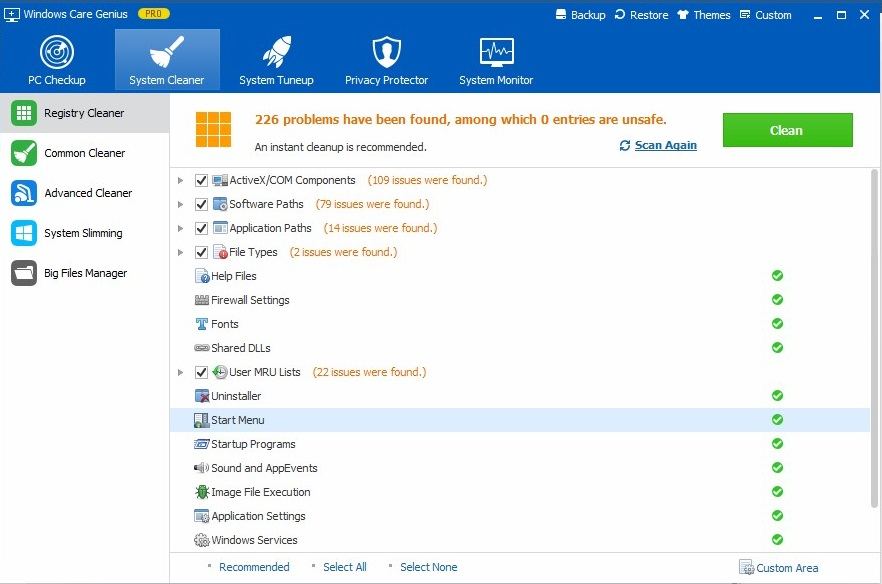 So, as long as you choose elaborate tool, improving performance and making windows system stable can be easy. If you have any problem, you are welcomed to leave it under the comment section.