When your computer doesn't have enough memory for all of the actions it's trying to take, Windows and programs can stop working, and error may read "Your computer is low on memory". To fix low memory on computer and release its space storage, Windows Care Genius is advised by most tech editors. That is a professional system cleaner and optimizer for Windows, clearing virtual memory on PC, to make your computer at the peak performance all the time. Now click download button below and install it on your PC, then you can accelerate your computer by fix low memory as following.
Free Download
Steps to Improve Computer Memory on Windows 10/8.1/8/7 For Free
Windows Care Genius is designed to fix virtual memory on computer and make your PC run the best. At the same time, various targeted functions to improvement feature this memory optimizer. Steps below are the easiest way to clear and regain virtual memory on PC.
Step1. Run the program and click Checkup in the interface.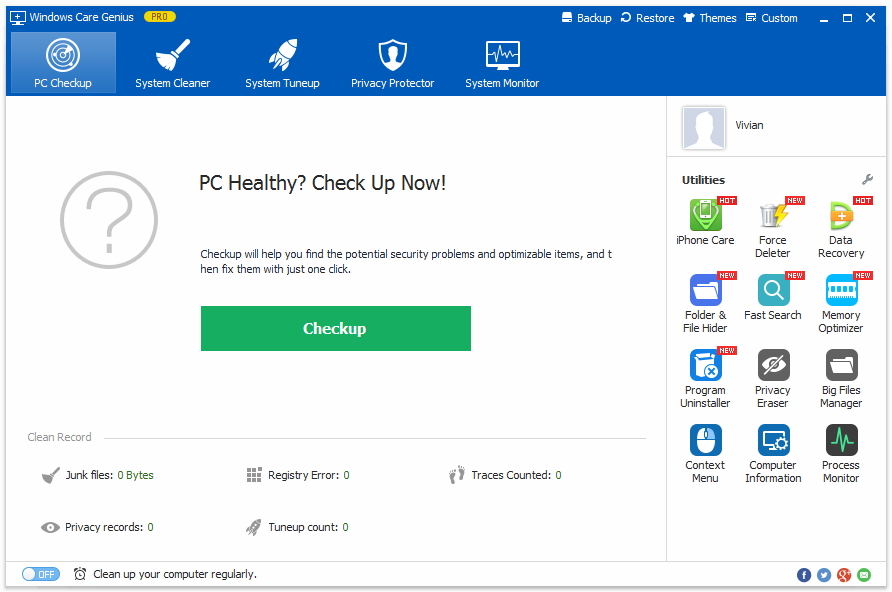 Step2. After that, you can clearly know your PC's health status based on number next to PC Health Index. Click Fix to settle potential risks and release memory.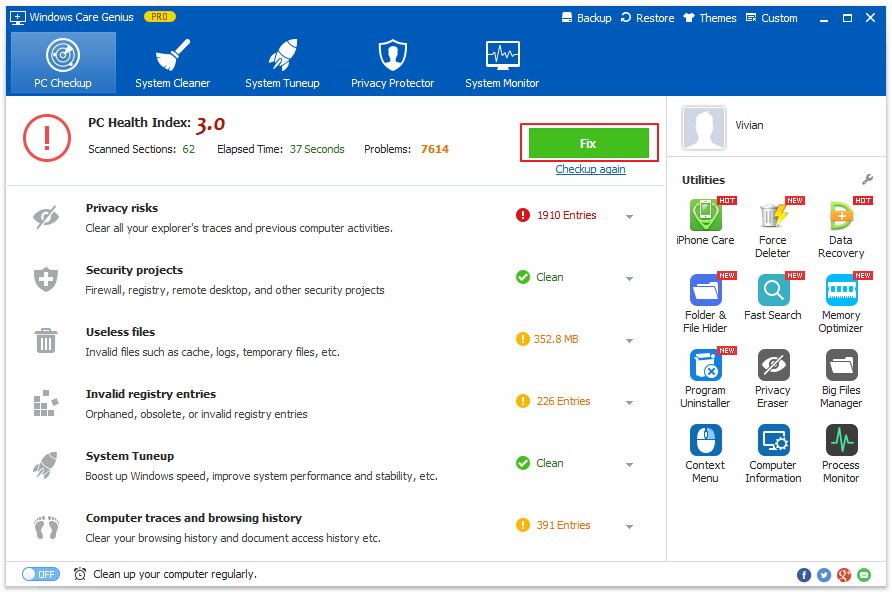 Step3. To be time-saving and efficient, Windows Care Genius enables you to clean up your computer regularly. Switch on Clean up your computer regularly on the bottom and set up time, run type, then your PC can be gained the best performance, always.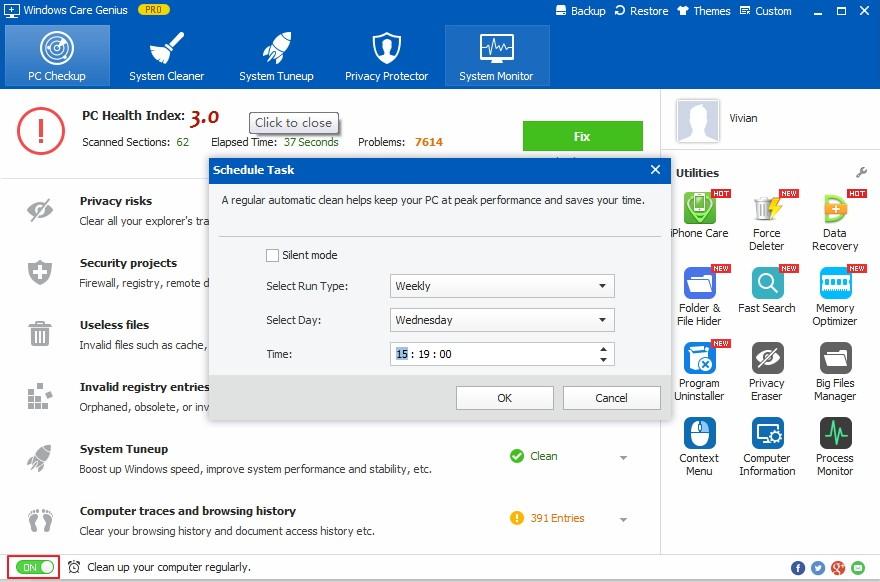 Tips1: Additional Features to Increase Memory for Windows
1. If you want to remove invalid registry entries, system junk files, unnecessary files on drive, bulk files on hard disk, System Cleaner can be your good assistant to make it.
Run the program > Click System Cleaner > Select corresponsive features on the left > Click Scan and Clean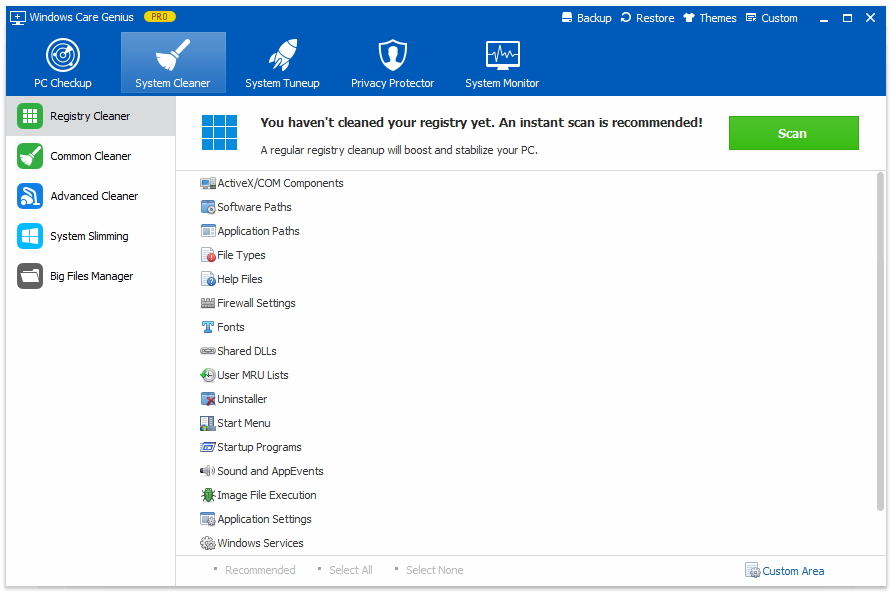 2. Too much files fragmentation on system also slows down your PC and takes up memory space, largely. System Tuneup can be used to analyze and defragment redundant disk, optimizing PC overall stability and performance.
Start the program > Click System Tuneup > Select related features to make it.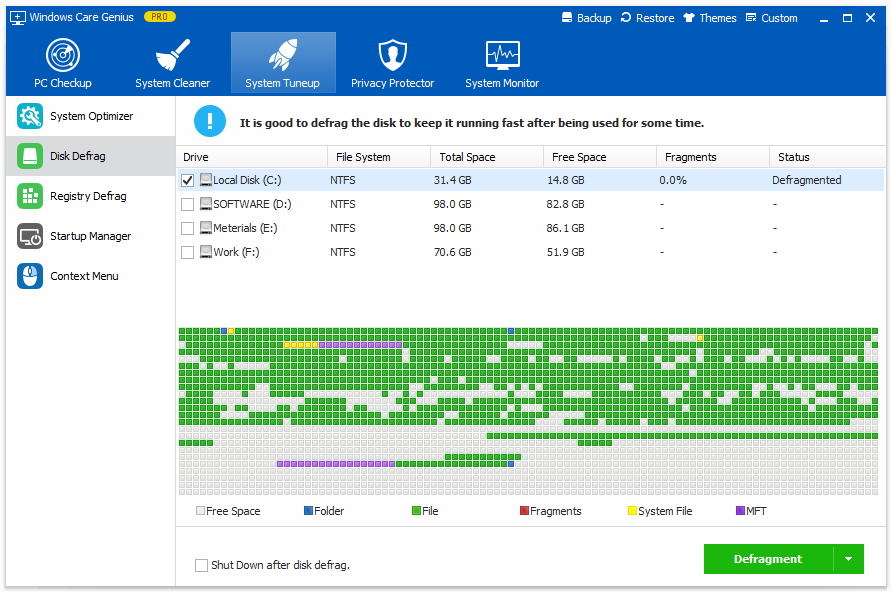 Tips2: Check Computer Memory on Windows with Windows Care Genius
Apart from improving memory performance for Windows PC and Laptop, Windows Care Genius enables you to check up computer memory space at a glance as well. Here you can view active process in real time and checkup detailed information about your PC, including CPU, memory, hard drive and so on.
Run the program > Click System Monitor in the interface > Select Hardware Overview on the left > Scroll down and click Memory > All the information about your PC is displayed under Computer Overview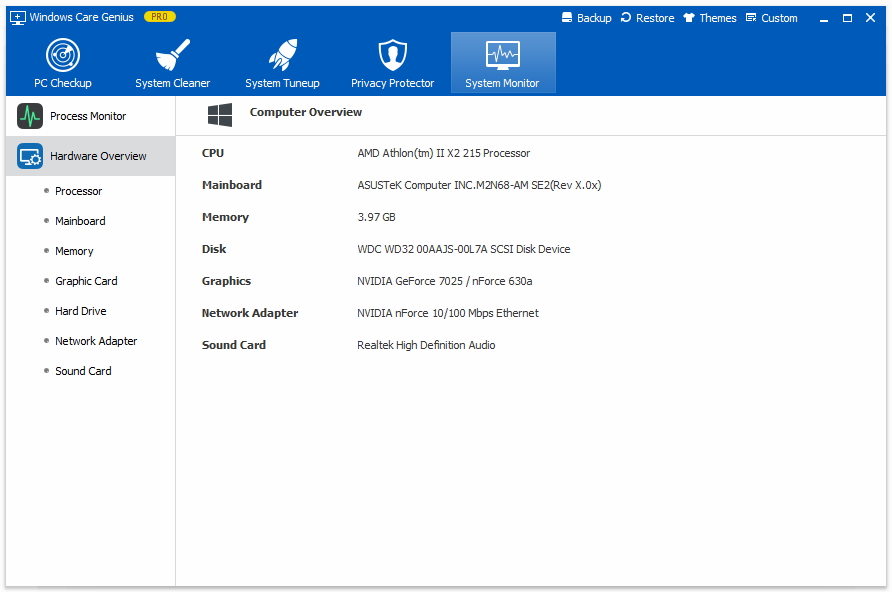 To make a conclusion, with Window Care Genius, your PC's performance and memory will be increased largely, definitely. If your friends are facing the same problem that Samsung/Dell/Lenovo/Acer/Sony/HP with Windows 10/8/7/XP/Vista is low on virtual memory, don't hesitate to share this memory optimizer to them. Any problem will be welcomed to leave under the comment section.