How to Speed Up My Computer for Gaming?
Game fans are never satisfied with the computer speed, and keep asking "how can I speed up my computer for gaming".
Are you into playing computer games, but troubled with the speed of the PC? If your computer works like a snail, ii will of course affect the fluency of gaming experience.
No worries, we will start from an effective PC game booster and optimize your PC for the latest games.
Check Up PC Game Booster You May Need
Game booster can get games running more smoothly by ending irrelevant programs and services it detected. Then your PC will allocate more system resources to the game you are playing. Windows Care Genius is one of the top game speedup tools. It can boost your PC performance immediately by optimizing system settings, ending unnecessary programs and stopping irrelevant services with one single click, making your system resources focus only on the game you are playing.
How to Optimize Your PC for Best Gaming Performance (Windows 10/8.1/8/7)
Tip 1. One click to check PC and improve PC health state
Run Windows Care Genius and you will go to "PC Checkup". Click "Checkup" button, then the software will automatically find the potential security problems.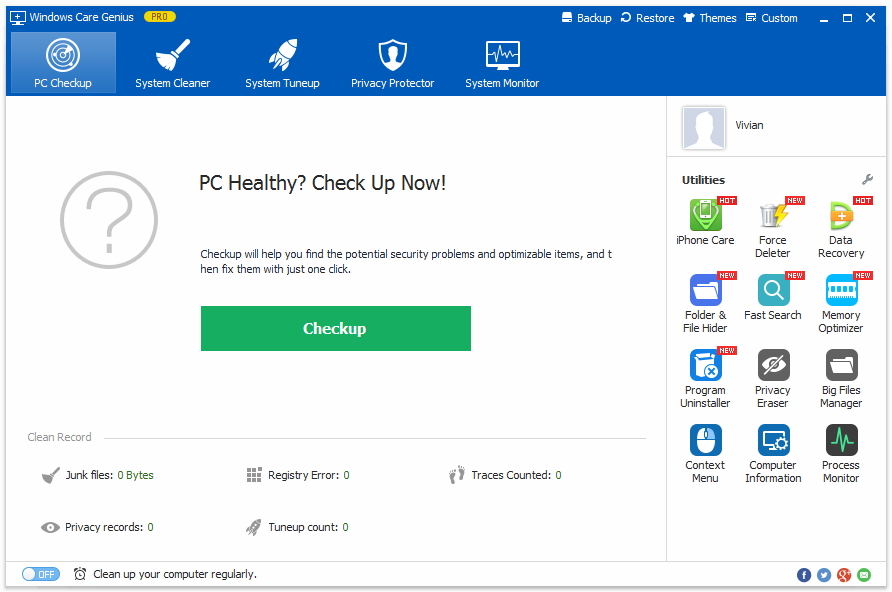 After scanning, you will see your PC health state showing with score 0 to 10 and some improvable items. Click "Fix" button to starting fixing them.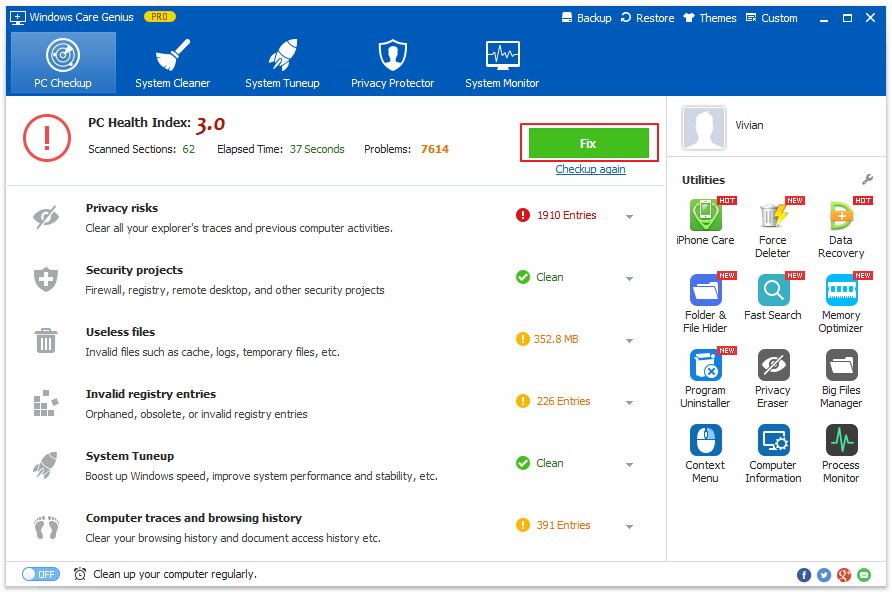 Tip 2. Cleanup useless files to make your computer run faster
When your computer is loaded with useless junk files, it will certainly run slower and slower, let alone computer games. System Cleaner is designed to delete all junk files, including registry junks, temporary files, downloaded program files, cache, cookies, and etc. from Windows 10, 8.1, 8, 7, XP PC.
You first click "Scan" button to scanning those useless files in your computer, and then a simple "Clean" will remove all of them.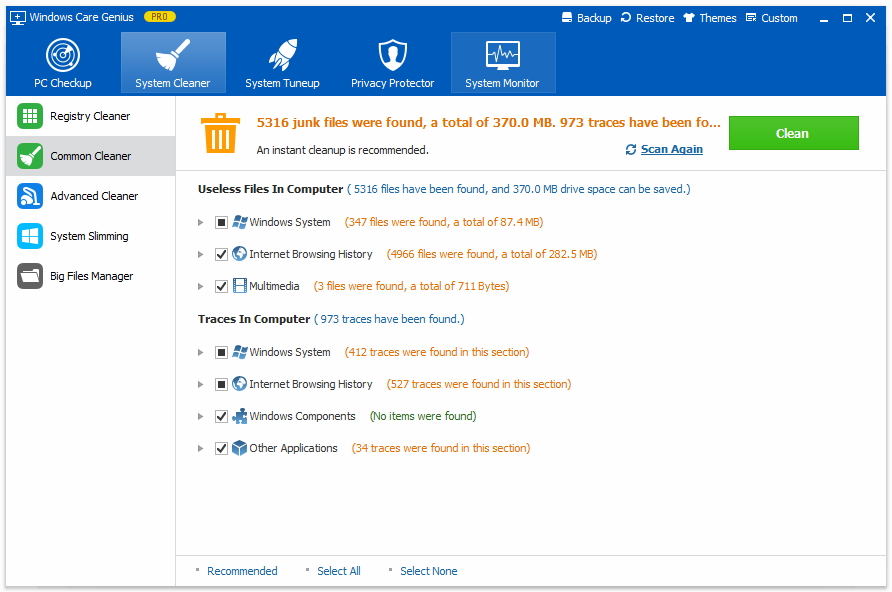 We have an article describing cleaning up junk files in Windows 10. You can refer to it for more details.
Tip 3. Optimize Windows system to improve the speed of your network and system
Click "System Tuneup" and "System Optimizer". Then click "Optimize" button to start optimizing system quickly. This will help improve the system stability and accelerate internet and system processing.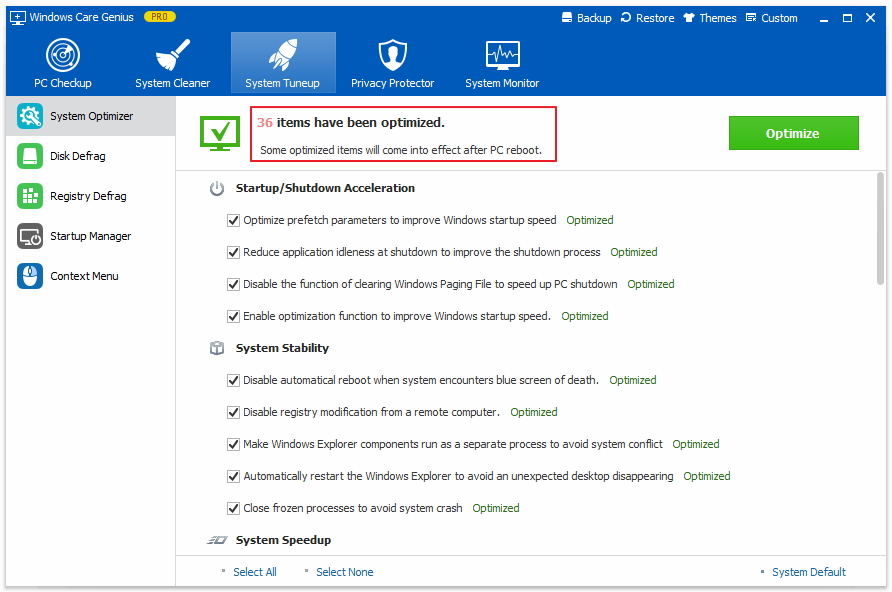 That's all about speeding up computer games using Windows Care Genius, one of the best PC game optimizer. Feel free to give it a try.