The long-awaited Windows 8.1 is finally available to install and upgrade now. As a reset and rebirth of Windows 8, Windows 8.1 both features a touch-enabled tile interface and old desktop mode. It is wise choice of people want to bypass the new-style, tablet-friendly Start screen at startup and people who want to experience the wonderful features of this new OS.
For Windows 8/RT/8.1 preview users you can easily upgrade Windows 8 to Windows 8.1 via going to the Windows Store and choosing the Windows 8.1 upgrade. And for Windows 7/Vista/XP/ OSX user, you need to buy a copy of Windows 8.1 and have it installed on your PC. In this article, we will go through what you need to do before upgrading or installing Windows 8.1.
Buy Now
Things You Need to Do Before Windows 8.1 Upgrade or Installation
If you have decide to upgrade Windows 8 to Windows 8.1 or install Windows 8.1 on your computer, then there are some preparing work you need to do to ensure a smooth update or installation.
1. Make sure your computer meets the requirements
Firstly, if you are not current Windows 8 or RT or 8.1 preview users, you need to check your computer to make sure your computer is capable of Windows 8.1. Here is what Windows 8 basically requires:
Processor: 1 gigahertz (GHz) or faster with support for PAE, NX, and SSE2
RAM: 1 gigabyte (GB) (32-bit) or 2 GB (64-bit)
Hard drive: 16 GB available hard disk space (32-bit) or 20 GB (64-bit)
Graphics Card: DirectX 9 graphics device with WDDM 1.0 or higher driver
Taking advantage of touch input requires a screen that supports multi-touch
To use Windows Store apps, you need a screen resolution of 1024x768 or greater
To snap apps, you need a screen resolution of at least 1366x768
Secondly, you need to check for updated Windows 8.1 drivers. It's possible that your PC's hardware might need new drivers to function at its best with Windows 8.1. Your PC manufacturer may have a preinstalled system tool that checks for and updates drivers, but if not, you should check out your PC's support site for them.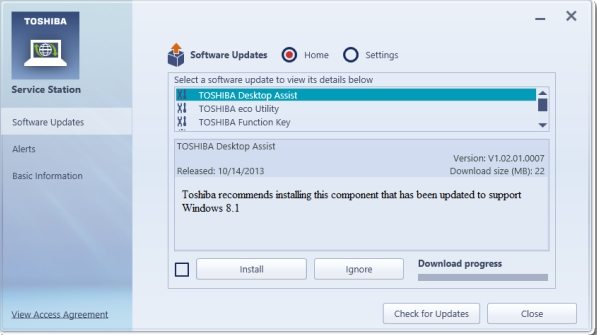 2. Back up you important data
No matter you install Windows 8.1 or just upgrade Windows 8 to Windows 8.1, make sure you backup your important data in case that you will lose your important documents, photos, music and important data due to any potential risks.
3. Clone your current Windows OS
Besides your important data, you also need to clone your current Windows OS with software such as Windows Boot Genius so that you can recover your system if you experience a major failure.
After that, you can start to install Windows 8.1 now. As the update of Windows 8, I believe that Windows 8.1 can bring you a new and wonderful computing experience.