Windows 8 has been available for quite a long while. You may want to experience the remarkable features of Window 8 but at the same time you are unwilling to lose your Windows 7 systems. If you want to have Windows 8 alongside Windows 7, you are in the right place; the article will show you how to dual boot Window 8 and Windows 7 in an easy way.
Free Download
Free Download
What to do before Install Windows 8 alongside Your Windows 7?
To dual boot Windows Window 8 and Windows 7 is not something difficult. Before you install Windows 8 on your PC, you need to have a complete backup of your hard drive to prevent potential loss of your data in case things go wrong.
How to Dual-Boot Windows 8 and Windows 7?
1. Create a Partition on Your Hard Drive
First you need to create a partition on your hard drive to have an exclusive space for your Windows 8. You'll need at least 16GB, or 20GB if you're loading Windows 8 64-bit, but I recommend giving the OS plenty of breathing room: at least 30-40GB.
To make room for Windows 8, you first need to shrink the C: volume. Press Win + R and then type "diskmgmt.msc" to start Disk Management. In Disk Management, right-click on your hard drive and select Shrink Volume, then choose how much space to shrink.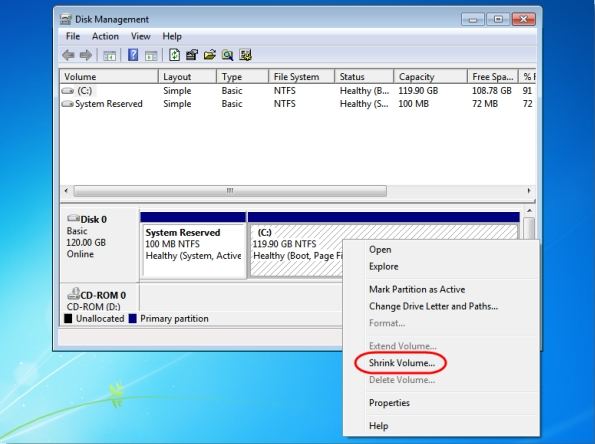 After completing the shrink task, right-click on the unallocated partition, then select New Simple Volume. Go through the New Simple Volume Wizard and make sure to format the new partition in NTFS and name the volume label, such as "Windows 8."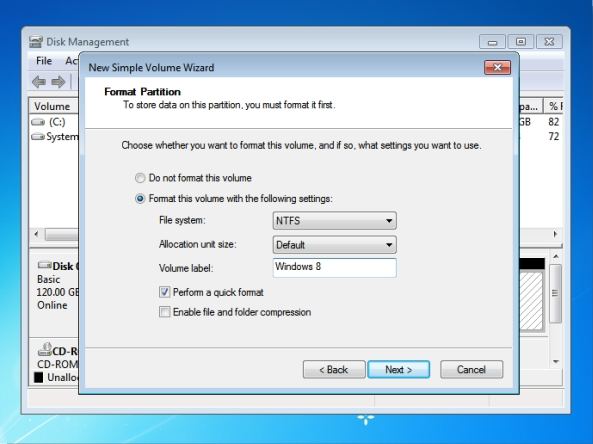 2. Install Windows 8 on Your Computer
Firstly, you need to insert a bootable Windows 8 DVD or USB flash drive into your computer, and the reboot your PC to start Windows 8 installation.
Secondly, select Custom when Windows setup prompts to choose a type of installation.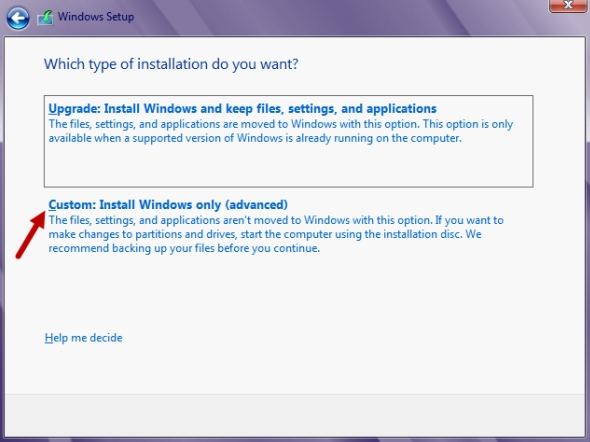 3. Select the partition you created for the location of your Windows 8 install.
After Windows 8 finishes the installation, you will have both Windows 8 and Windows 7 in your boot menu. And by default, Windows 8 will start automatically after 30 seconds. You can also change the default by clicking "Change defaults or choose other options" link. In addition, for more Windows 8 tips such as Windows 8 password recovery, you can click here.
Free Try Windows Password Recovery Tool
World's 1st Windows Password Recovery Software to Reset Windows Administrator & User Password.
Free Download
Free Download