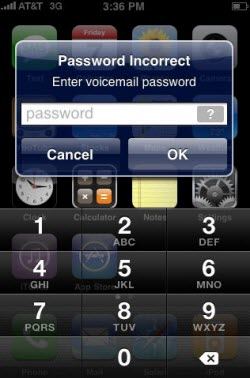 Forgot passcode for your iOS 7 device? Or it asked for code you never set after update to iOS 7? No matter for what, now you are locked out of your iDevice (iPhone, iPad, iPod). What's worse? Your iPhone, iPad or iPad will be disabled after entering wrong passcode. A disaster strikes!
But come on, don't despair. There's a chance to disable password for iOS 7 device (including red iPhone 7/6/5s/5c/5/4s/4, iPad Air/min 2/4/3/2/min, iPod Touch 5) if you follow our suggestions and instructions. In this article, I'll offer you 2 ways to bypass iOS 7 passcode. Read on please.
Method 1: Reset Passcode for iOS 7 by Restoring the Device
If you have previously synced your device with iTunes, you may be able to reset the passcode by restoring the device.
Connect your iOS 7 device to the computer with which you normally sync and open iTunes. If iTunes asks you to enter the passcode, try another computer that you have synced with or try method 2 below.
If iTunes does not automatically sync your device, sync the device with iTunes manually.
Click the File menu and select Devices > Restore from Back up. If you have encrypted your backup, enter your iTunes backup password before restoring from backup.

(Forgot your iTunes backup password? Ask help for straightforward and easy iPhone Backup Unlocker directly.)

After the restore process, you'll bypass iOS passcode successfully.
Method 2: Disable Passcode for iOS 7 Using Recovery Mode
If you have never synced your iOS 7 device with iTunes or you do not have access to a computer, or received one of the following alerts, you'll need to place the device in recovery mode and restore it to erase your device.
"iTunes could not connect to the [device] because it is locked with a passcode. You must enter your passcode on the [device] before it can be used with iTunes."
"You haven't chosen to have [device] trust this computer"
Hold down the Power button and the Home Button at the same time until your device turns off.
Press and hold the Home button and connect the device to the other end of the USB cable attached to your computer. The device should turn on.
Continue holding the Home button until a window pops up in iTunes. iTunes will alert you that it has detected a device in recovery mode. Click OK, and then restore the device.
Now the passcode for your iOS device has been exactly disabled. So if you or your friends have the iOS 7 passcode problem, just try these two methods mentioned here.