It has been a while since Apple officially announced iOS 10/9/8/7 and Apple just released the latest iOS 7 beta 2 adds support for iPad and iPad mini making iOS 7 beta support red iPhone 7, red iPhone 7 Plus, iPhone SE, iPhone 6S, iPhone 6, iPhone 5, iPhone 4, iPhone 4S, iPhone 5, iPod touch 5, iPad 2, iPad with Retina display, and iPad mini. In this article, I will show you how to access to iOS 7 beta and the way to install iOS 7 beta in your Apple device in detail.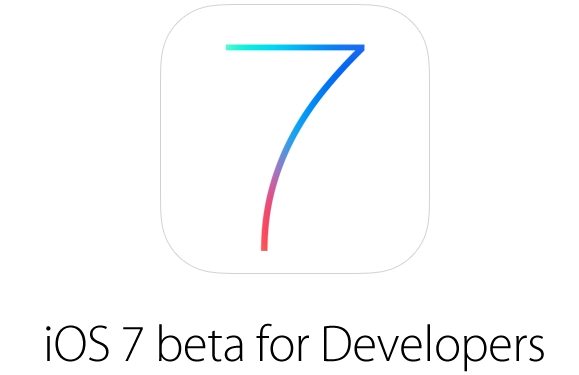 Part1: How to Access iOS 7 Beta Easily?
1. Join the Apple Developer Program
This is the official way to get iOS 7 beta. By joining the Apple Developer program, you can register 100 devices to try the iOS 7 beta and to text apps. It will cost you $99/year if you're in the United States or 60/year for those in the UK.
Sign up at iOS Dev Center to join the Apple Developer program. Click "Enroll Now" to continue.
Read the simple guide offered in the "Enrolling in Apple Developer Programs". And click "Continue" to go on.
Sign on or create an Apple ID. You must have an Apple ID for the process to go forward. If you already have one, click "Sign in" to enter your Apple ID and password.
Find and register your device's UDID on the developer's portal. You can find UDID of your device by connecting your device to iTunes, selecting it, and then clicking on the serial number to reveal the UDID. Then enter a name for your device and insert the UDID, finally click "Continue".
Select "iOS 7 SDK beta" on the developer's portal and the click on Downloads. Download the IPSW file tailored for your device.
2. Purchase from Third Party for iOS 7 Beta
There are many third parties offer to register iDevices for the developer program. You only need to pay a small fee to have the access to iOS 7 beta. The fee can be from as little as $8 and only requires your device's Unique Device Identifier (UDID). But Apple isn't fond of the process.

Part2: How to Install iOS 7 Beta on Apple Devices?
After downloading iOS 7 beta, you will found the downloaded file was in .dmg format. Then you will ask how to install it in your Apple Devices. Here I will tell you the detail steps.
Note:Before installing iOS 7 beta, you need to backup the data on your devices as iOS update may cause data loss. If you lost data without backup, don't worry; iPhone Data Recovery will instantly get all your data back.
Extract the .IPSW from the .dmg file on a Mac, or use program like 7-Zip to extract .IPSW from the .dmg file on a Windows computer.
Launch iTunes and connect your iDevice to your computer. Then click "Restore" to upgrade to the iOS 7 beta.
Press the option button when restoring in iTunes. A window will open where you can choose the iOS 7 beta .ipsw file. Download it and wait for the installation over.
After the whole process, you will have the iOS 7 beta installed on your device. Now I believe you have a clear idea about how to access and install iOS 7 beta. If you are tech fan and can't wait for the official iOS 7 coming this fall, try the way we mentioned here to get iOS 7 beta immediately.