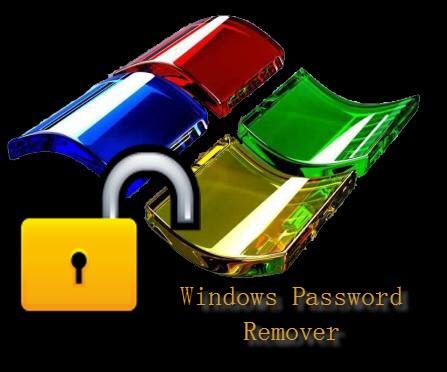 There are multiple cases where many of people could not log into their Windows computer for Windows password being forgotten or lost. If you have some very value data in this computer and this can be problem big enough since you may not work without your computer.
So, instinctively you wish to remove Windows password. But soon you may stop removing Windows password for no clues you've got. Still no worries, in this passage, I will show you the solutions. To make tings simpler, I will just demonstrate the most 2 useful ways of removing forgotten Windows password .
Solution1: Try Windows built-in Administrator account.
For all Windows operating computers, there is a built-in Administrator account. We often call it super Administrator that means it has the highest privilege over the computer. Therefore, it is always hidden by default. And one feature of this super Admin is that no password is given to it by default. Therefore, if you've never changed the default settings for the Admin, then you can use this account to save your locked computer. For the specific steps, please follow the below:
Firstly, start your locked computer as usual and press "Ctrl+Alt+Delete" twice when the Login Screen shows.
Secondly, just type "Administrator" in the username box and leave the password box blank.
Thirdly, hit "Enter" key and then log into Windows system.
Finally, go to "Start-> Control Panel-> User Accounts" to find the inaccessible user account and then remove its password there.
Solution 2: Try Windows Password Recovery Tool Professional - A professional
Windows 8/Windows 7 password remover

tool.

Apart from solution 1, you can find more credible method to remove the forgotten Windows password: to use the professional Windows password recovery such as Windows Password Recovery Tool which is a very helpful recovery tool to reset or remove a lost or forgotten password, including Windows administrator, user or guest account passwords and supports all versions of Windows operating systems.
Here's how Windows Password Remover works
Step1: Download and install Windows Password Recovery Software Professional.
Step2: Burn CD/DVD/USB Flash Drive. (Namely it is to burn a Windows password reset disk.)
Step3: Set the target computer boot from CD/DVD or USB.
Step4: Remove the forgotten Windows password with the burned CD/DVD/USB. Then log on to Windows without a password.
Of course, you can also remove Windows password if you have a password reset disk in advance. That's also an easy solution.
Free Try Windows Password Recovery Tool
World's 1st Windows Password Recovery Software to Reset Windows Administrator & User Password.
Free Download
Free Download