Sometimes if you forgot or lost starter password on Windows, probably ending up with messing work and life up, the things will get tricky. Any idea of resetting Windows starter password comes to your mind? Do you plan to reinstall system, or spend a sum of money asking geek for help? It seems to be unnecessary unless you do as follows. Here I tease out 2 reliable ways to help you perform Windows 7 starter password recovery.
Way 1: Recover Windows 7 Starter Password with System Reset Disk
In actual, there are some methods for you to manage to Windows 7 starter password hack. If you are lucky enough to own system repair disk, you are allowed to use it to crack lost starter password on you Windows. Provided always that this reset disk can be only created when you can log on with the lost Windows password. If you don't have it, please move to next part to refer how to perform Windows 7 starter password reset without disk.
1. Insert the reset disk to your computer and restart it. When Press any key to boot from CD or DVD screen comes, press any key to boot from the disc.
2. Choose the Use recovery tools that can help fix problems starting Windows option. Click Next.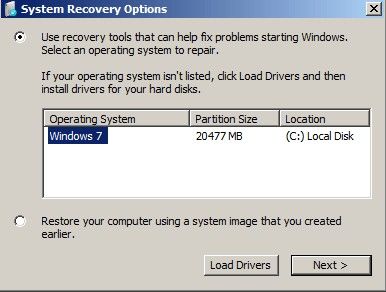 3. Then click Repair your computer option from the lower-left hand corner.


4. Follow through until you get to the option to open the Command Prompt to move on.


5. In the Command Prompt window, type the commands below one by one in order to replace the sethc.ext with the Command Prompt.
c:
cd windows
cd system32
ren sethc.exe sethc.exe.bak
copy cmd.exe sethc.exe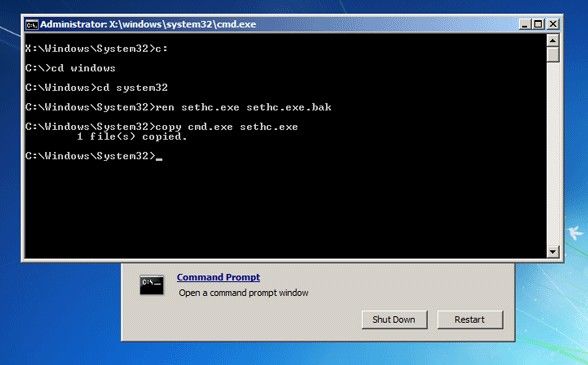 6. Close the window, remove the repair disc and restart your computer. Once you see the login screen, hit the Shift Key 5 times and it will automatically start Command Prompt instead of sethc.
7. Here you will see an administrator mode command prompt. Now you can enter the username and password with the combination you want.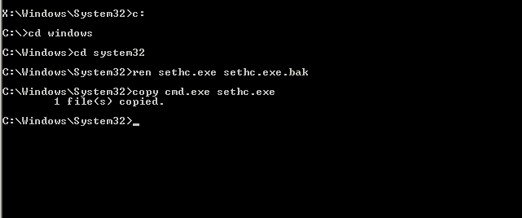 Way 2: Reset Password on Windows 7 Starter Using USB (Reset Disk Unneeded)
If you either forgot to create reset disk, or failed to crack locked password due to its complication, there is an easier way to remove Windows 7 starter user password offered by Windows Password Recovery. That is a well-design and professional Windows password unlocker that allows you to crack starter administrator password/local password/login password on Windows 10, Windows 8, Windows 8.1, Windows 7. Download and install it on your computer first, then you can follow the following steps to bypass start password screen on Windows 7.
1. Run the program and insert a blank USB into the computer. Select USB Flash Drive and click Burn to create bootable USB flash drive with one click.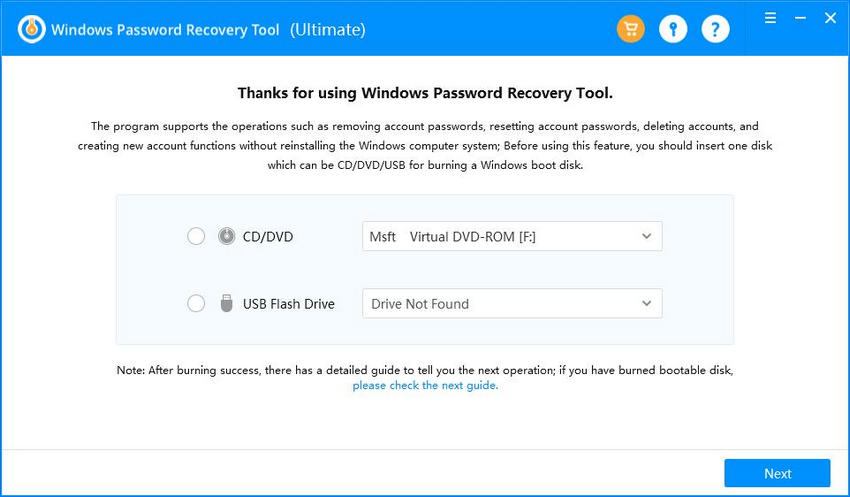 2. Unplug the USB and insert it into your locked computer. Start your locked computer and continuously press F2/F10/Delete to enter BIOS setup. Then set BIOS to boot from the USB Drive.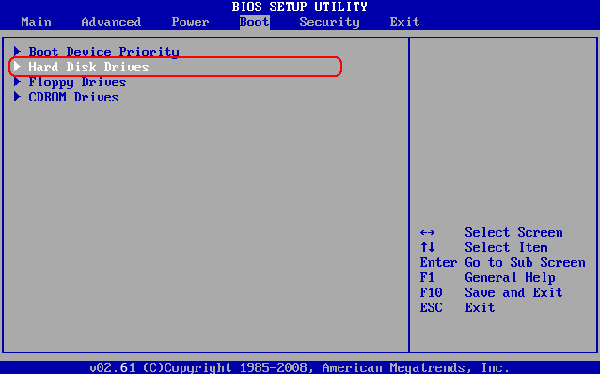 3. After that, you will get into the main interface of the program. Click Next to select the user account with unwanted password from the list. Then click Next to finish.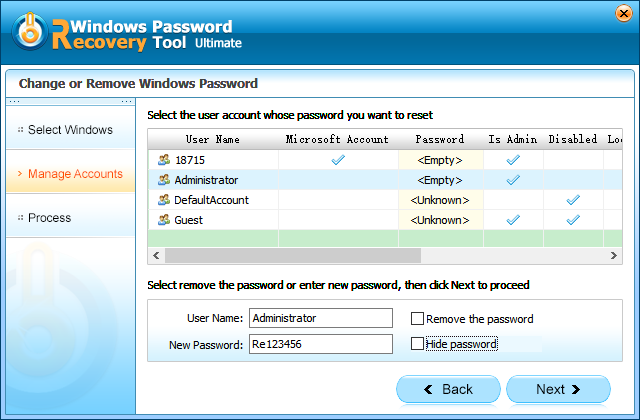 That's all about Windows 7 password bypass no matter you have reset disk or not. Now keep your password in mind and don't let it strayed. By the way, the two methods also can be applied to crack starter password on Samsung, Dell, HP, Sony, Toshiba, Lenovo, ect with different Windows versions. If you have any question, please feel free to leave it under the comment section.
Free Try Windows Password Recovery Tool
World's 1st Windows Password Recovery Software to Reset Windows Administrator & User Password.
Free Download
Free Download