When we using computers, we need to get into the setting interface by clicking Setting button thus we can change the setting of our computer. As the latest version of Windows system, users are not that familiar with Windows 10, and don't know how to deal with the unfamiliar problems. Recently, some users reflect that their Settings icon missing from Start menu in Windows 10. What can we do to find it back? Let's have a look in this article.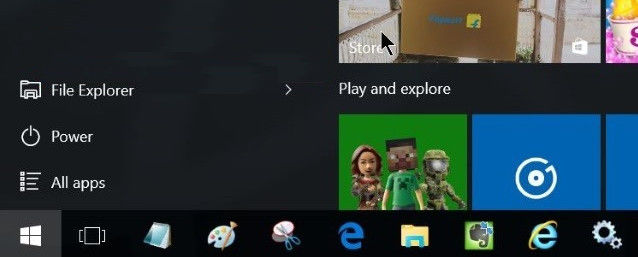 How to Retrieve the Missing Settings Icon to Windows 10 Start Menu
When you find Windows 10 Start menu Settings greyed out, don't worry. In fact, this process can be kind of easy to operate, and now you only need to follow the steps below:
Step 1: Open action center by clicking the Notification icon on the lower right corner, select "All Settings";, you can also open this function by tap Windows logo and "I"; on the keyboard;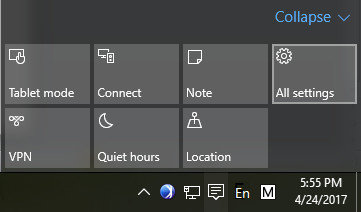 Step 2: Find the "Personalization"; selection on the settings menu and click it, you can also get to this process by right click desk and find this function;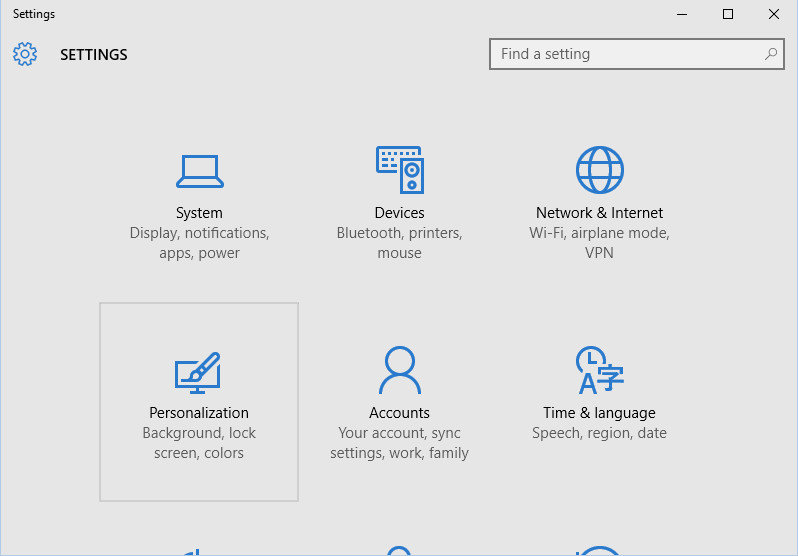 Step 3: Scroll to "Start"; and click "Choose which folders appear on Start";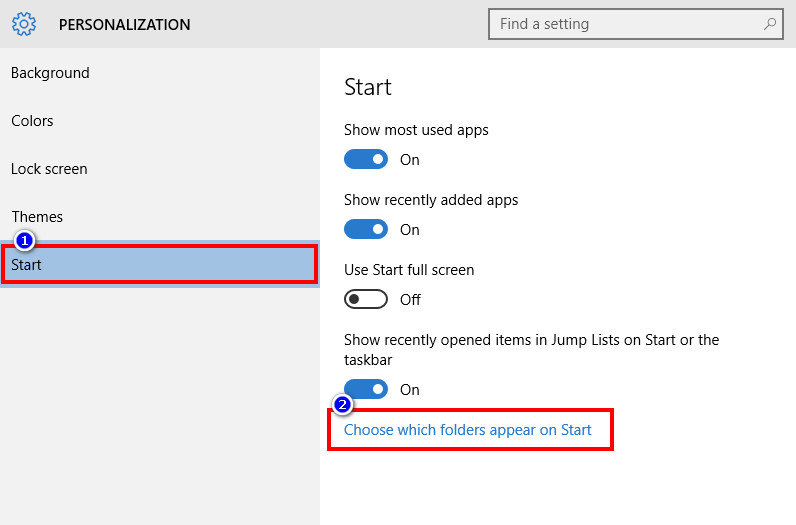 Step 4: In the next interface, you can selective which icons you want to show in the start menu. Switch the button to "On"; and you will be able to see Settings icon appear at Start menu again.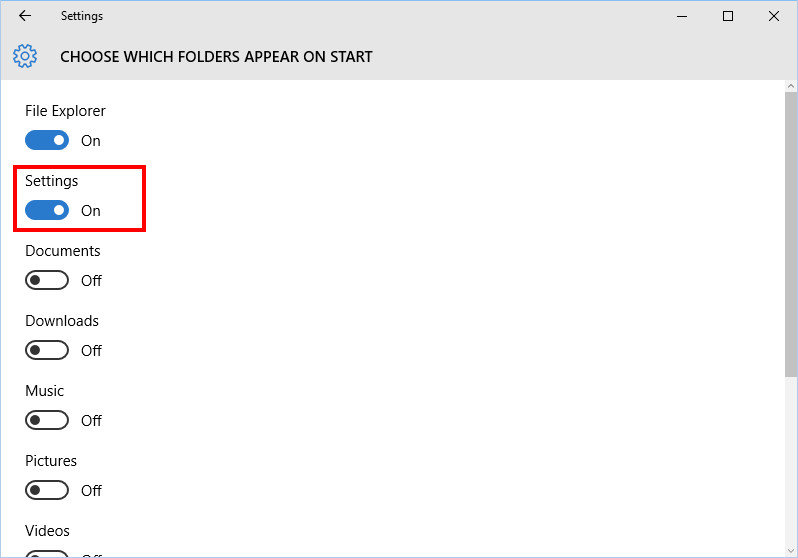 The above content is the basic method to solve the Settings icon missing Windows 10 problem. Only a few steps to take, and won't take you much time.
Extra Tip: How to Fix Windows 10 Start Menu Settings Grayed Out/Not Opening
When icons in start menu disappear or grayed out, you can also try to access from other place, like we mentioned before, Windows logo + I key can also help to get to setting interface;
Besides, Microsoft has its own repair tool – troubleshooter , which can fix various Windows 10 issues, users who have trouble with this system can also use it to recover the computer;
You can also check the installation, try to keep them up to date;
If you try all these but cannot fix this start menu settings not opening issue, use another account in your Windows 10 computer to check again;
Once you find whatever you do, cannot get this icon back, connect Microsoft support or get your Windows 10 computer reset will sure make it.
But for those users who are not familiar with Windows 10 system, what if whey accidently forgets the password of their Windows 10 computer? Windows Password Recovery, the world's best password recovery tool, tested by thousands of users, can help to recover the password for you in just 3 simple steps.
Free Try Windows Password Recovery Tool
World's 1st Windows Password Recovery Software to Reset Windows Administrator & User Password.
Free Download
Free Download