As we all know, we can secure iTunes backup with setting up a password. However, what if we forgot and typed in an incorrect password iTunes backup passcode. In such a situation, the newly purchased red iPhone 7 cannot be restored from encrypted iTunes backup due to wrong password? And you're going to lose all of the files forever if you wouldn't recover the password. Luckily, there are two solutions available when it comes to recovering forgotten iTunes backup passwords. Let's take a more detailed look at the two solutions that are available to you.
Solution 1: Try all possible passwords
So if you can't remember your iTunes backup password at all, you can try some possibles to meet the fortune. This is the most simple and common methods you can use to recover iPhone backup password. Below are several passwords you can try to arouse your memory.
1. Try your iTunes Store password.
2. Try you Apple ID password.
3. Try your Windows administrator password.
4. Try all kinds of variations of your family's name or birthday.
5. Try some possible passwords, like "0000", "1234", etc.
Solution 2: Recover your iTunes back up password with iPhone Backup Unlocker.
If you didn't have any success with this first method, why don't you look for a third party tool allowing you retrieve your password instead? This operation is highly recommended and you will often read their names on different forums, probably mentioned by those who had your same problem. So let's consider iPhone Backup Unlocker.
To get started, please download software on your computer first. Connect your new iPhone through a USB cable.
Step1. Import iPhone backup file.
The program will detect and find directory of the backup file automatically. Click "Add" and then double click on the file you lost password f. If no backup file is listed in the drop-down box, click "Import backup file" to load your backup file manually.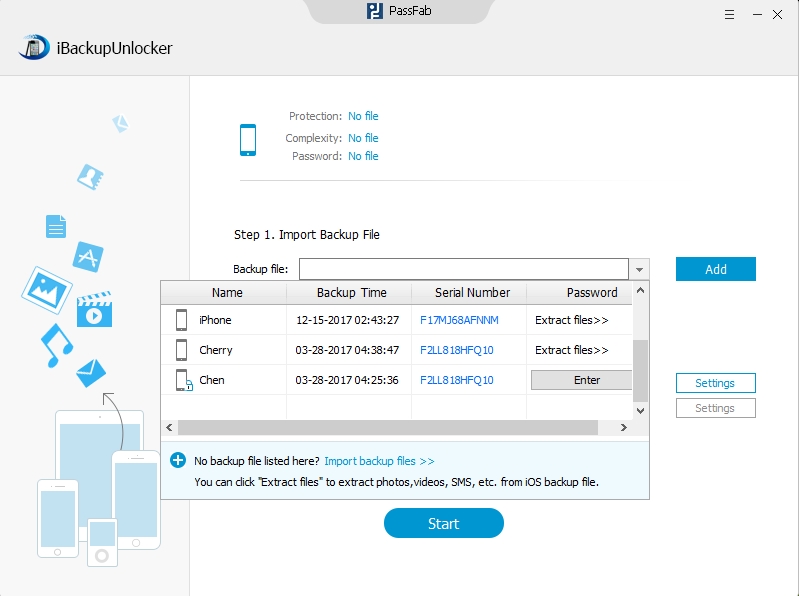 Step2. Select an attack type and define the settings.
Note: this iPhone Backup Password Recovery provides three types of attack: Brute-force Attack, Brute-force with Mask Attack, Dictionary Attack. If you can still remember something about the forgotten iPhone backup password, please choose a suitable attack type to minimize the search time and enhance password recovery speed.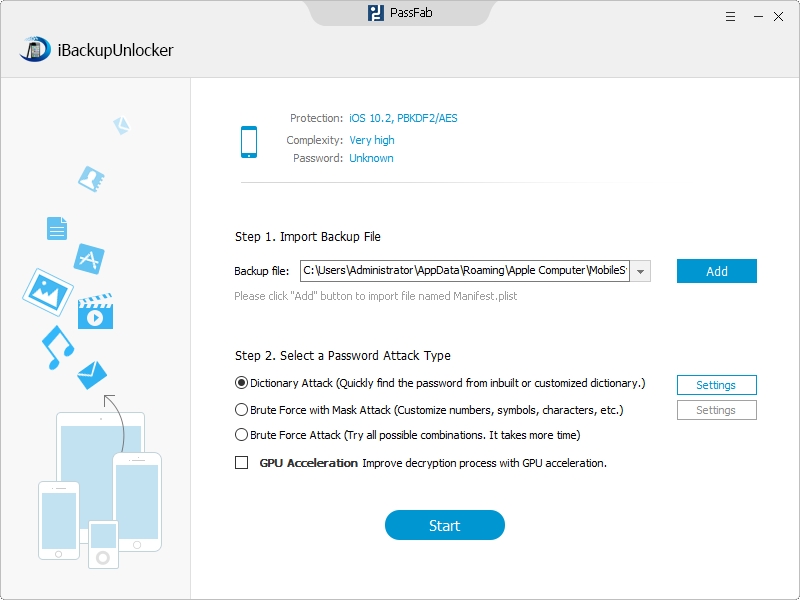 Step3. Start recovering iPhone backup password.
Click "Start" to start cracking the password, during the process you are allowed to click "Stop" button to stop the process and then save the project to continue next time or to end the project.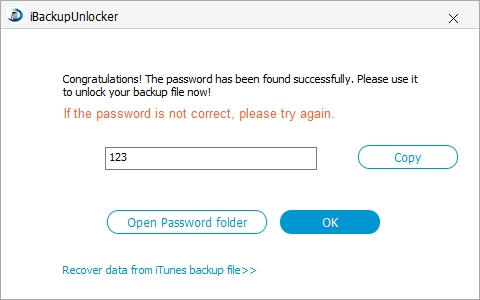 From the above tutorial, we can know how to solve "unable to restore red iPhone 7 from iTunes backup with incorrect passcode" problem . If you have any other good ideas or suggestions, just feel free to leave your comments below. We are just here to reply you in 24 hours. Enjoy your iPhone restore process!