Your iPhone backup contains your apps, purchased music, TV shows, Messages (iMessage, SMS, and MMS), contacts, photos and video in the Camera Roll and other data that tells your private information. As a result it is highly advisable that you change your iPhone backup password regularly, for instance, every two months, so that the security level of your data is improved.
Once you learned how to change iPhone backup password, all the steps will be as easy as abc, and you could share with your friends your way of keeping data safe.
It is much easier than you've imaged and works the same to change password on iPad backup and iPod backup. Let's do this together.
Free Download
Step I. Connect your iPod, iPad or iPhone to the Computer
This requires you to first connect your iPod or iPhone to your computer for the iTunes to detect your device.
Step II. Locate and Open your iPhone in iTunes
On the left hand column of the iTunes interface, find "Devices". Locate your iPhone, which will appear as the name you gave it, for example "sunny".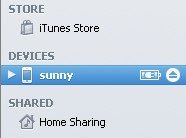 Step III. Change iPhone Backup Password
You will find "Change Password" option on the right hand column of the iTunes interface when step II is done. Click and you are allowed to change iPhone backup password in the pop-up window.


Fill in all these blanks and then click "Change Password" to finish changing iPhone backup password.
Well, what if you do not remember the old password? In this case, there is no way that the iTunes would allow you to change the iPhone backup password without the old one. Don't worry. We can still work out a way.
We must figure out how to find the old password first. And for this we could seek help from iPhone Backup Changer. It is a professional tool for decrypting iPhone backup password with only three steps: Import password protected files→ Set and Define Attack Types → Start the Program.
The interface is simple and user-friendly, which makes the program very easy to operate. See it in the picture below.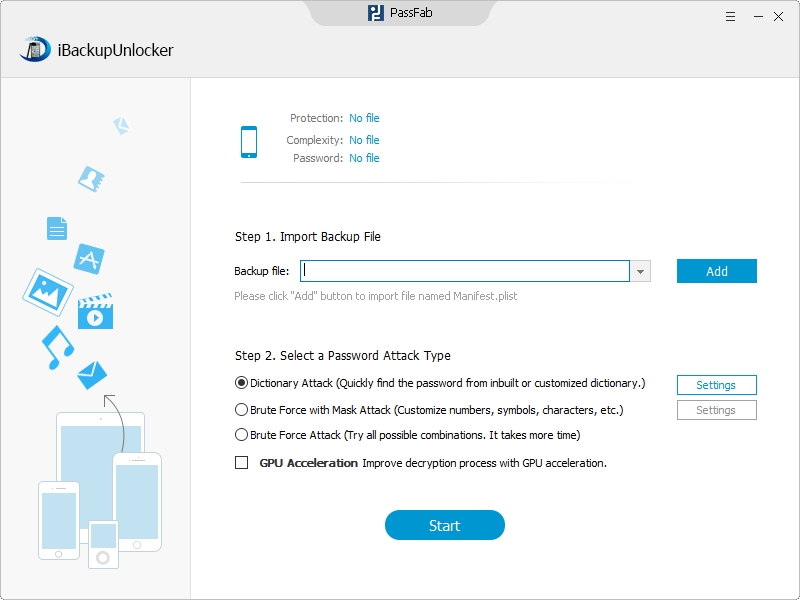 Now you have a clear idea about how to change your restore backup password. And with iPhone Backup Changer you could be able to change your iPhone backup password even you don't remember the old password. Next time you want to change encrypted iPhone backup password, simply use the methods above.