Your Computer is Low on Memory, How to Fix

Aug. 06, 2015 04:37 am / Posted by Shawn Hamilton to Computer Help
Follow @ShawnHamilton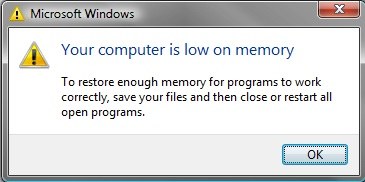 Your Computer is Low on Memory?
"The program started when I upgraded from Windows 8 to Windows 8.1. When I run a game, for example, Arma 3 randomly throughout my game, I will be thrown back to Windows desktop and presented with a message saying 'Your computer is low on memory. Save your files and close these programs'. Any help would be appreciated because as far as I'm aware there is no way to revert back to 8 from 8.1?"
The "Your computer is low on memory" error means that your PC doesn't have enough memory space for all the activities you are trying to perform. If you are one of those frustrated victims of low memory error, read this passage, and get to know some tweaks to fix low memory error on Windows 10, 8.1, 8, 7, XP and etc.
Part 1: What Caused "Your Computer is Low on Memory" Error
Part 2: How to Fix Low Memory on Windows 10/8.1/8/7/XP
Part 1: What Caused "Your Computer is Low on Memory" Error
Your computer has two types of memory, namely random access memory (RAM) and virtual memory. Low memory problem occurs when your computer runs out of RAM and becomes low on virtual memory.
All programs and activities that you do on your computer are saved by the registry in the RAM. When there isn't enough RAM for the program you are trying to run on your system, Windows temporarily moves information to the virtual memory. Windows temporarily frees up enough RAM for programs to run smoothly. However, when you start running more programs than the RAM installed on your PC can support, low memory errors begin to occur.
Part 2: How to Resolve Low Memory Issue on Windows 10/8.1/8/7/XP
Here are some several tips to resolve "Your computer is low on memory" error on your system.
1. Close programs that are using too much memory
If there are lots of processes running or when your programs are using too much memory, your computer will be displayed as low memory. So you should close those programs that are overusing memory.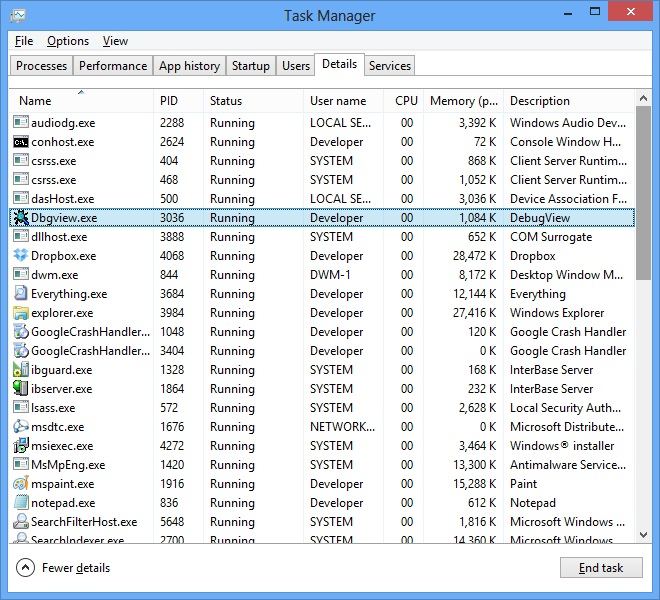 Open Task Manager by right-clicking the taskbar, and then click Start Task Manager.
Click Process tab.
Click Memory to sort programs by memory usage.
Just remove or end the processes that are using too much memory.
2. Increase virtual memory
Running low on virtual memory is another common reason of memory errors and should therefore be fixed in order to get rid the PC off memory errors.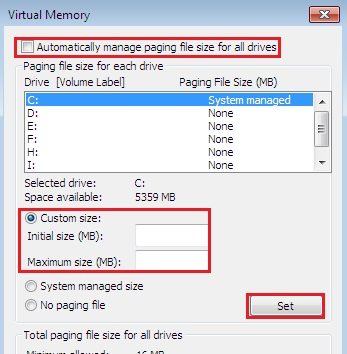 Enter the Run dialogue box by pressing Windows + R key.
Type Control Panel and press Enter to open the Control Panel console.
Click System and Security and then on System.
Locate and click Advanced system from the options listed in the left pane.
Enter the Advanced tab and finally click on Change… to increate the virtual memory.
That's all for the two common tips to fix your low memory issues easily. For other Windows tips, such as Windows won't start, click here to know more.
Buy Now Windows Boot Genius:
comments powered by