"My Toshiba Satellite C55-B5200 laptop will not boot past the Toshiba leading innovation screen today. I have no idea why. I've had this computer for about 4 months now and there shouldn't be anything wrong with it. Please help me."
- Aidan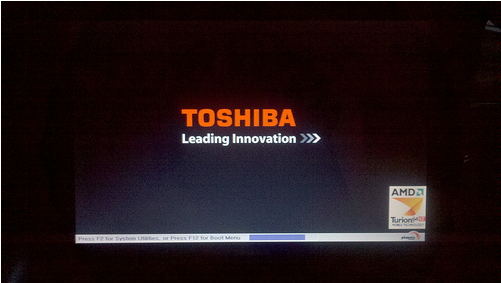 Your laptop gets stuck on the Toshiba logo screen just like the screenshot above? We have seen a lot of users complained that their Toshiba laptop can't get past Toshiba screen and have no idea on how to fix it. If you are one of the unlucky one, here we collect some useful methods to fix Toshiba (Satellite, Protégé, Tecra series) laptop stuck on Toshiba Screen.
Part 1: Some Easy Fixes You Can Try Firstly
Completely power off your laptop
Take out the battery and hold down the Power button for thirty seconds, and then reinserted the battery and restarted the computer.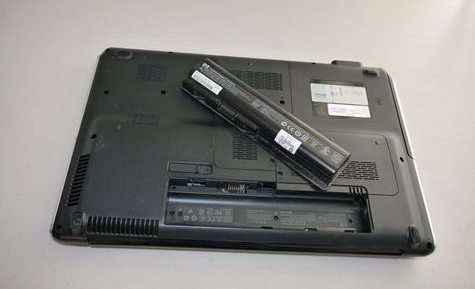 Remove any USB drives or memory cards
Disconnect any USB storage devices and remove any discs in any optical drives. If your laptop is trying to boot from a location that doesn't actually have bootable data on it, your computer could get stuck.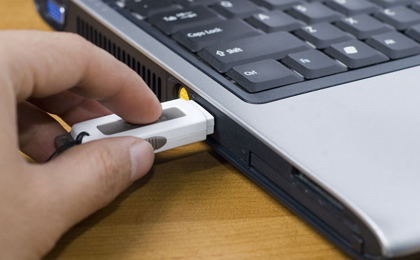 Clear the CMOS
Clearing the BIOS memory on your motherboard will return the BIOS settings to their factory default levels. A BIOS misconfiguration could be the reason that Toshiba laptop stuck on Toshiba leading innovation screen.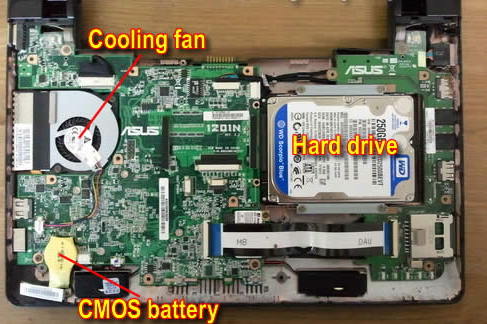 Part 2: System Restore Your Toshiba Laptop
System restore is easiest and fastest way to repair your laptop if something goes wrong. Toshiba laptops come with a hidden partition on the hard drive which contains the Operating System (OS) and device drivers required to restore your laptop.
Completely shut down your laptop and remove all external devices connected to the laptop.
Power on your laptop and immediately press and hold down the "0" key (i.e. that's the number zero key). Release the keys when a warning message displays on your screen.
If the recovery process offers you an option to chose an Operating System, make sure to select the most appropriate OS.
Another warning message will appear notifying you that all data will be deleted once the recovery process starts. Click "Yes" to continue with the recovery process.
The Toshiba Recovery Wizard should now open and provide an option "Recovery of Factory Software". Simply select this option and follow the directions on the screen.
Part 3: Fix Toshiba Laptop Stuck on Toshiba Screen with Windows Boot Genius
Tried all methods above but still cannot get your Toshiba laptop boot past Toshiba logo? Don't worry! Windows Boot Genius can easily get your problem solved. With this professional Windows repair tool, you can fix all boot issues like Toshiba laptop won't boot past Toshiba screen/Windows screen/Welcome screen/black screen on Windows 10/8.1/8/7 without any data loss. To get started, free download and install Windows Boot Genius in a computer which can boot normally and run this software.
Buy Now
Run Windows Boot Genius and insert a blank CD or USB into the workable computer and click "Burn" to create a bootable CD or USB.
Insert the bootable CD or USB to your problem computer and press F12 to access the Boot Menu. Select the CD or USB as the first boot device.
When successfully get into WinPE environment, you will see the icon of Windows Boot Genius. Launch Windows Boot Genius to get into Windows Rescue Menu to repair Windows white screen under the "Crash before loading" instruction.
That's all for how to fix Toshiba laptop won't boot past the Toshiba leading innovation screen. If you have any other better solutions, please share them with us at the comment area.