"Q:Windows 10 loops at lock screen
On my win 10 machine, I am stuck in a login loop after I lock my screen overnight.
After I type in my password, the circle will spin and after a while go back to the password input screen again. (rinse and repeat)
To use my computer, I need to restart and then I can login. Anyone have the same experience?"
- Microsoft Community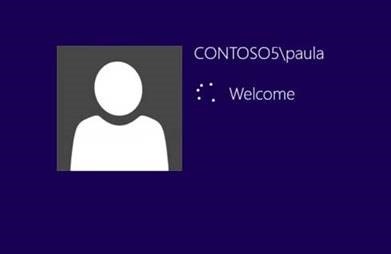 Windows 10 is regarded as a pretty good computer system, but the third party software that users install to their computer may cause many problem and influence the use of Windows 10, and the problems always appear on 64-bit Windows 10 computer.
Solution 1: Restart Your Windows 10 Computer
When computer or other digital device went wrong, the first thing we could do to solve the problem is restart. Restart operation, generally speaking, can fix about 90% of the problem. Just restart your computer and try again to log in.
Solution 2: Unplug External Equipments of Your Windows 10 Computer
The device incompatibility can also lead to computers' lock screen loop, you can have a try by unplugging the external equipments of your computer like mouse, keyboard, USB or voice box. Then restart the computer and test.
Solution 3: Go Back to The Previous Build in Safe Mode
This solution can be the most useful one that requires you to enter the safe mode of your computer. You can get to this mode by press F12 button when restart your computer.
Go to: Choose an option >> Troubleshoot >> Advanced Options, and you will see the following interface.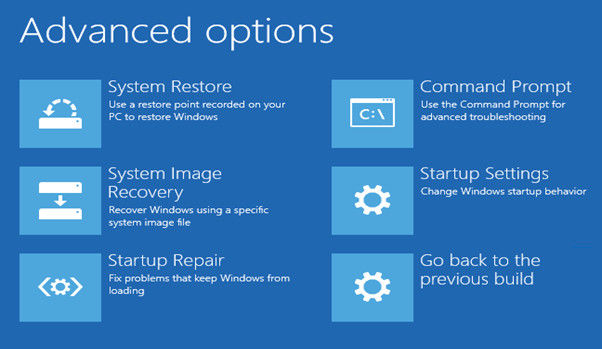 And you are required to choose, "Go back to the previous build". And your computer to get back to the previous settings which you have successfully start your computer to fix this Windows 10 cannot get past lock screen issue.
Besides, in this "Advanced options" you can also try to use "Startup Repair" to fix problems that keep Windows from loading. And the system will start to check the problems, then try to fix by itself. The whole process may take you a while, it all depends on the running speed of your computer.
That's all about how to fix Windows 10 stuck on login screen. In fact, in daily using of computer, you should always remember to maintain your computer and check the software that you install on your computer. Always clean and keep computer in a good environment can help to reduce the rate of problems.
And for other users who stuck on sign in screen for enter the wrong password again and again, thus lead to computer locked. You may have a try by using Windows Password Recovery, a professional software which can help to reset Windows administrators and users' passwords.
Free Try Windows Password Recovery Tool
World's 1st Windows Password Recovery Software to Reset Windows Administrator & User Password.
Free Download
Free Download