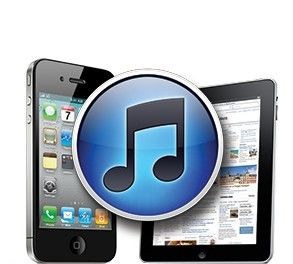 Why Need to Make Backup for iPhone, iPad, iPod?
Since your Apple mobile devices house many expensive files, you have no excuse for not backing up the important data to ensure their data security.
More than often, duplicating and storing a copy of iPhone, iPad, iPod and other mobile devices which will load much precious information is considered by most of us. Maybe backup iPhone, iPad, iPod with iCloud or iTunes are the first choices for most users. Today I will tell you something about the two methods.
Part 1: Backup iPhone, iPad, iPod with iCoud
Firstly, its advantages are wireless available and largely automated. Wherever you can surf the internet and login with Apple ID, you can find the backup easily.
Secondly, its disadvantages are no better than its benefit. 5GB space limitation is the first frustrating problem maybe for most of large file quantity users. If you want to backup file more than 5GB, you need to pay for it. In addition, the apps not available such as removed by Apple official or developer will also disappear even if you have made backup.
So, let's go to see make backup with iTunes.
Part 2: Backup iPhone, iPad, iPod with iTunes
iTunes, may be best known for its powerful entertainment function and as an Apple's music plying platform. In fact, iTunes can do much more in terms of managing your Apple devices better. Making backup for iPhone, iPad, iPod is one of other wonderful functions. Backing up Apple devices using iTunes instead of iCloud has much more benefits. You can backup with iTunes whether by connecting iOS device to computer or wirelessly by turning on the Wi-Fi.
With iTunes, on the other hand, you don't face quite the same space limitation. iTunes gives you a slice of free space in which you can save information on your own will without limitation. Move through the following introduction to see how to backup iPhone, iPad, iPod with iTunes.
Option 1: Backup iPhone, iPad, iPod by connecting device to computer with a cable
Before headway, you'd better check whether your iTunes is the latest version.
1. Connect your iPhone or iPad, iPod to computer with the right digital cable.
2. Check if you have disabled iCloud. If not, go to Settings > iCloud > Storage & Backup, set it to "Off".
3. Ctrl-click (right-click) on your iDevice which appears in the leftmost pane under devices in iTunes. Choose "Back Up" in the selection column.

4. Then you need to wait the backup to complete patiently.
Option 2: Sync your iPhone, iPad, iPod wirelessly
1. Make sure iCloud is off as well at first because you can't create backups using iTunes when iCloud is on.
2. Go to Settings > General > iTunes Wi-Fi Sync, you'll see "Sync Now" option, click it.
There are three conditions in which your iPhone, iPad or iPod will automatically sync by default:
#1 The screen is locked
#2 The device is plugged into a power source
#3 The device is connected to Wi-Fi
Now that you have a backup, you should know where they are saved on your PC.
Windows XP and the lower versions:
C:\Documents and Settings\ Administrator\ Application Data\ Apple Computer\ MobileSync\ Backup\
Window Vista and the higher versions:
C:\Users\Administrator\AppData\Roaming\Apple Computer\MobileSync\Backup
Mac: ~/Library/Application Support/MobileSync/Backup/
However, iTunes can't backup movies, music, podcasts and apps. All the backed up files are saved in the corresponding location, but they are unreadable and can't be viewed directly. So what if you want to make visible and directly accessible backup? Here I recommend a very good tool iTunes Data Recovery, which receives much favorable comments by used users from all over the world.