Windows Care Genius is an all-in-one utility designed to take care of your PC every day. As a comprehensive Windows care utility, it includes PC Checkup, System Cleaner, System Tuneup, Privacy Protector, and System Monitor.
The following tutorial shows how to use Windows Care Genius step by step.
PC Checkup
PC Checkup is mainly aimed at rating your PC and showing its health state. You can then fix it with one click to speed up your PC.
Step 1. Firstly, click "Checkup" button, then the software will automatically find the potential security problems.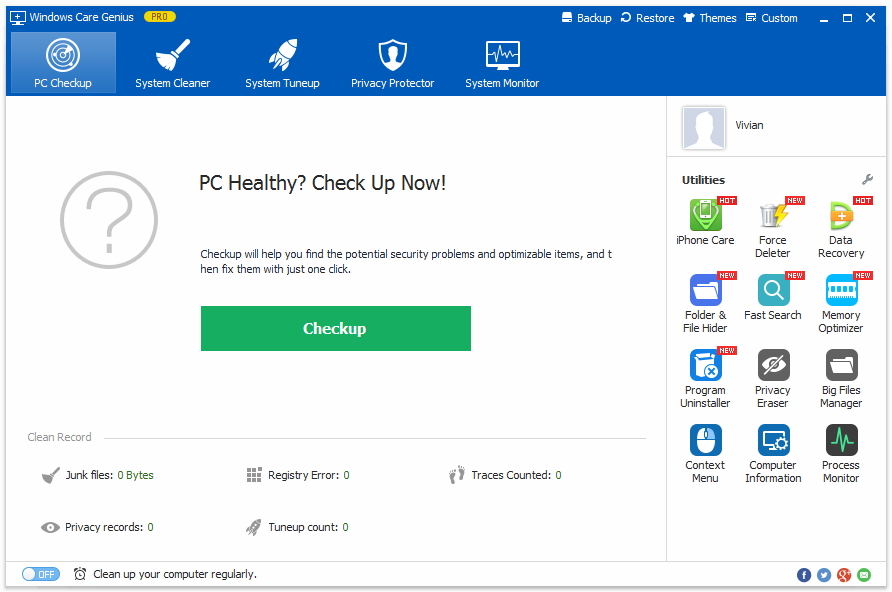 Step 2. After the scanning is finished, you will see the whole health state of your PC showing with score 0 to 10. Click "Fix" button to starting fixing all these problems in one click.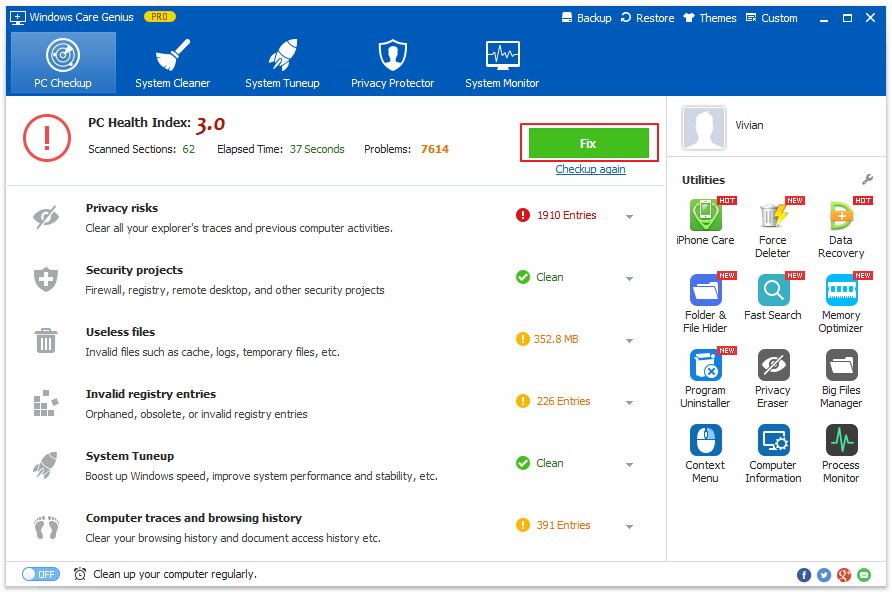 Step 3. After the fixing process, PC cleanup is complete, and you will see your PC get the highest mark 10, which means your computer is at its peak performance now.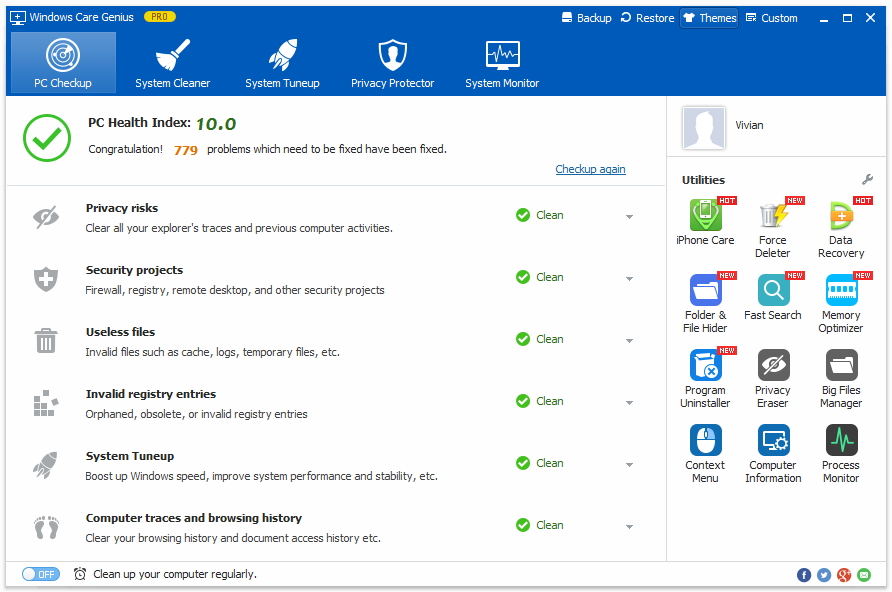 System Cleaner
System Cleaner cleans invalid registry entries, useless files, download history, browsing history, form history, invalid shortcuts, traces, cache, cookies, passwords, Windows components, files with specific extensions and slims down your system.
System Tuneup
System Tuneup can improve the speed of your network and system. You can optimize your Windows system, defragment your disk fragments and registry, manage Windows startup and services, and manage Windows context menu.
Privacy Protector
Privacy Protector helps protect your privacy from leaking out.
System Monitor
Through System Monitoring, you can not only monitor Windows process but also see the detailed information of your PC hardware.
If you have any questions about this program, please contact us, We provide lifelong technical support and upgrade service.