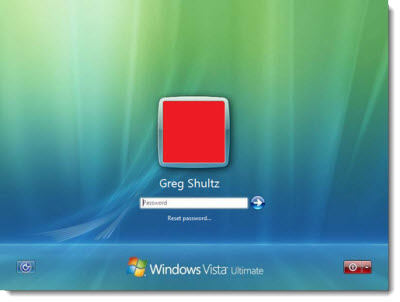 You may falsely believe that once you lost or forgot Windows Vista password the only way to do Vista password recovery is reinstalling your computer, which takes a long time and could lead to data loss for your computer. Actually there is a more effective way to reset Windows Vista password, an easy way that does not require reinstallation of Windows system. The paragraphs below explain in detail how to recover Vista password effectively.
Using a professional Windows vista password cracker utility to help us recover Windows Vista password is the most effective and also the simplest way. This is because the professional software could break Vista password regardless of how long or how complicated the password is.
The tool I am going to introduce is called Vista Password Recovery (Windows Password Recovery Software), a very easy to use utility designed not only for Windows Vista password recovery but also works for all Windows including Windows 10/8.1/8/7 and more. Steps to use are as below.
Step 1. Burn Vista Password Recovery Disk
Download and install Vista Password Recovery to a computer you have free access to. After you launch the program on this same computer, insert a blank CD or connect a USB Flash Drive to the computer. At last, specify the device you use in the pull-down list of the program interface, and click "Burn".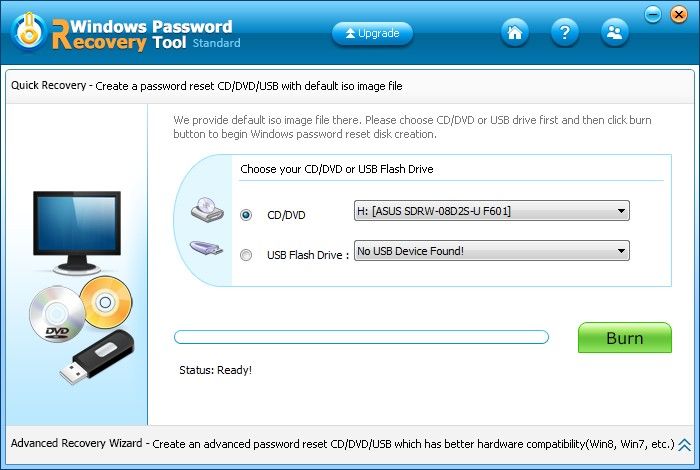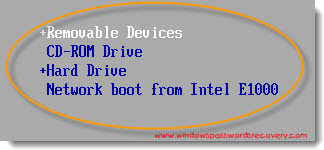 Step 2. Set BIOS to Boot from a CD/DVD or USB Flash Drive
Before we start Windows password recovery tool, it is necessary to change BIOS boot sequence to make it boot from USB. First start the locked Windows Vista Computer, press "Del" or "F2" button while the computer is initializing. Go to the boot menu and change bios setting to make it boot from USB (Removable Devices)firstly.
Step 3. Recover Windows Vista Password
A. When the computer starts you will see the interface of Vista Password Recovery. Choose the target Windows OS you want to reset password for, click "Next" to continue.
B. In this window select the user accounts whose password you want to recover and click "Next" to reset lost the password. If you want to delete the password directly, check "Remove the password".
C. "Congratulation" message is displayed after the user's password has been successfully recovered. Click "Reboot" to restart computer.
D. In the pop-up window click "Restart now" to restart the computer. Now you have managed how to recover Windows Vista password to "Re123456" (or other passwords) and you are able to log into your computer with this password. Also you could just choose "Remove the password" and then log into your computer with no password.
Not using Windows Vista? This password recovery tool not only helps you when you lost Vista Password but also supports password recovery for Windows 8.1/8/7/XP/2000/NT and so on. Try it and see how it works brilliantly to find lost Windows password for you.
Free Try Windows Password Recovery Tool
World's 1st Windows Password Recovery Software to Reset Windows Administrator & User Password.
Free Download
Free Download