I Forgot My iPhone Backup Password: What Should I Do?

2012-09-29 01:19:48 / Posted by Shawn Hamilton to iPhone Backup Password
Follow @ShawnHamilton
"Recently, I forgot iPhone backup password and within that backup I have some very important notes. So I would wanna ask how I can solve this problem."
- Mark
You may have encrypted your backups when syncing your iPhone on iTunes to padlock your information. When you're restoring from an encrypted backup, iTunes asks for your encryption password. If you forgot iPhone backup password, your previous data and media will be unrecoverable. If all attempts at remembering fail, consider use a third-party program to solve the problem.
Forgotten iPhone Backup Unlocker is a reliable application that enables you to forensic access to password-encrypted iTunes backup files for all Apple portable devices: iPhone, iPad, iPod. The backups contain all the data on your devices, including address books, call logs, SMS, calendars and other organizer data, camera snapshots, voice mail and email account settings, applications, Web browsing history and cache.
The instructions are quite easy as follows:
1

Step 1: Import Encrypted File

After downloading and install this software, Double click its icon to launch it. You will see the main interface of it like below. This software will automatically navigate to the file you need to decrypt to recover forgotten iPhone backup password. Click "Open" for importing.

Note : This file is stored by default in a folder on your computer. But it varies depending on the computer's operating system.
# Windows XP: \Documents and Settings\(username)\Application Data\Apple Computer\MobileSync\Backup\
# Windows Vista and Windows 7: \Users\(username)\AppData\Roaming\Apple Computer\MobileSync\Backup\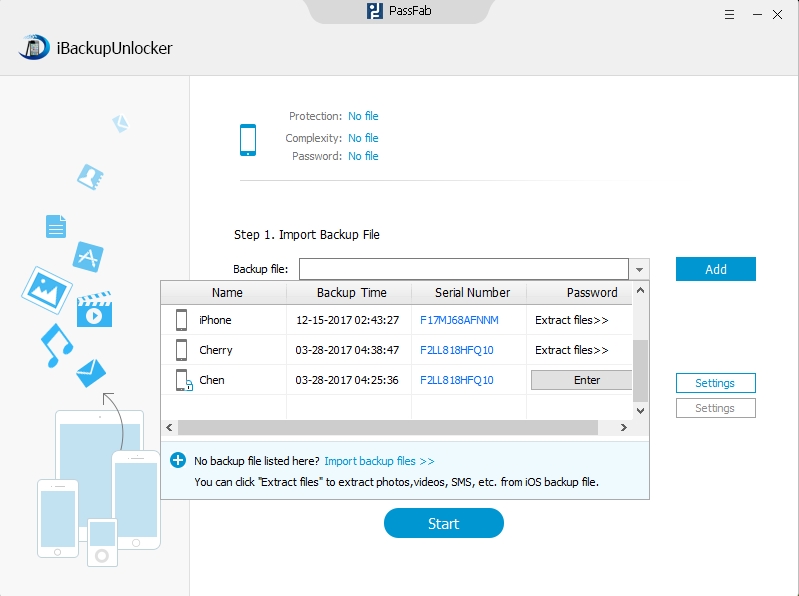 2

Step 2: Select the Attack Type and Deploy Settings

This program provides 3 password attacking types. Any of them has advantages and limitations, and you can select one that suits you. Brute-force Attack will try all possible character combination randomly. Brute-force with Mask Attack will shorten attacking time with any clue you can remember. Dictionary Attack is the fastest one among the three if you use properly. It tries all the words in an exhaustive list called a dictionary.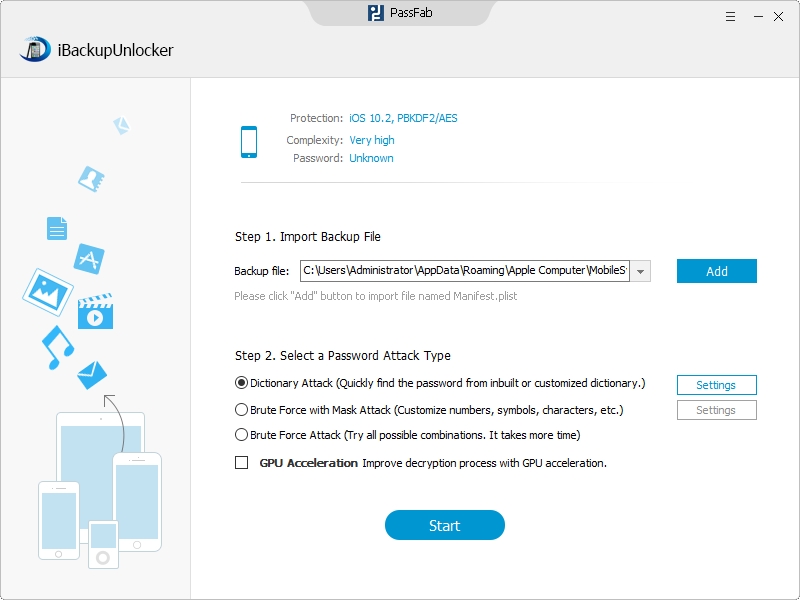 If you select Brute-force Attack, you need do nothing for settings.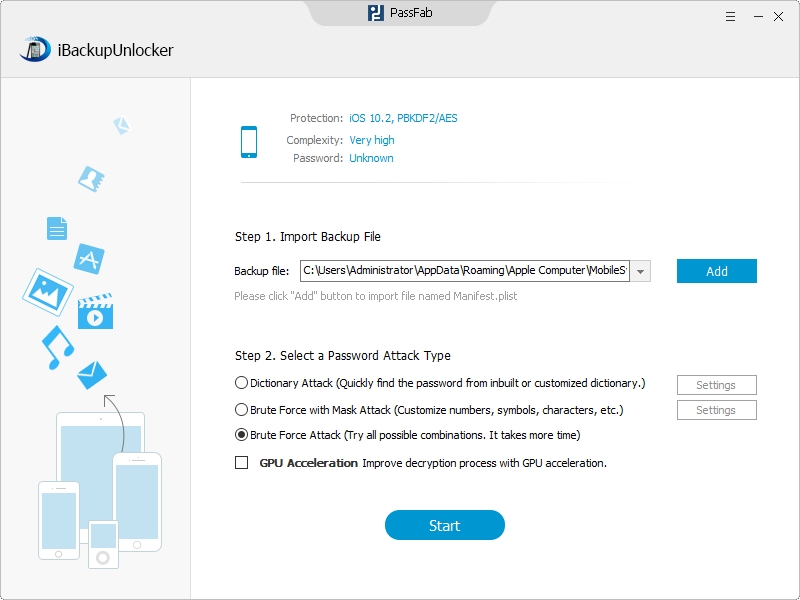 For selecting Brute-force with Mask, click "Settings" to deploy the settings such as password length, character set and affix set according to the clues about the password you can remember.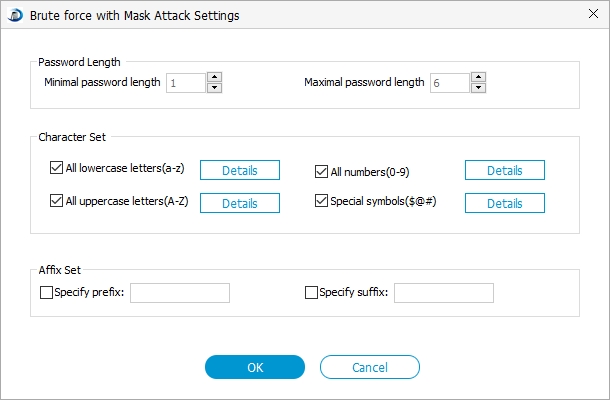 Or you have a dictionary at hand, and you can try "Dictionary Attack". Click "Settings", and here you are optional to choose import the default dictionary, or your own one if you have.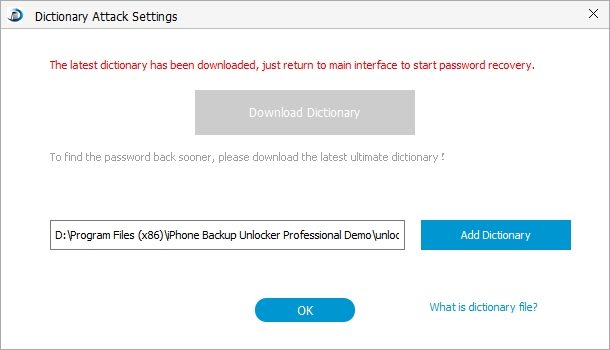 3

Step 3: Start Recover Forgotten iPhone Backup Password

Click "Start" to start unlock forgotten iPhone backup password. During the process, you can stop the process and save this project for later usage: importing the previous attacking results to resume recovery without re-attacking.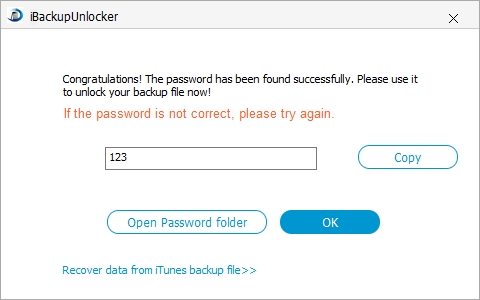 Download iPhone Backup Unlocker to Recover iTunes Backup Password:
comments powered by