3 Steps to Hack HP Computer with Ease

2011-07-13 12:16:22 / Posted by Shawn Hamilton to Password
Follow @ShawnHamilton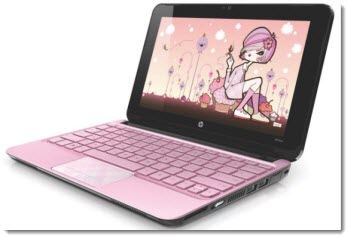 "I recently got this adorable HP mini laptop from my sister who hasn't used it for a long time. I was happy that I could finally be the owner of this laptop, but the problem is my sister couldn't remember the password to the computer. I tried to download a password recovery program which boot the computer from a C. Unluckily there is no where to put a CD in the laptop. What am I supposed to do now? Is there a way for me to hack HP laptop? "
- Julie
Does this sound familiar to you? If you are also using HP I bet there must be moments you want to hack HP computer, such as HP ENVY, HP Pavilion, HP Presario, HP Mini laptop, and gain quick access to your computer Windows system. In fact, HP password reset could be very easy as long as you find the right way.
The best way to do this is to find a professional password recovery tool for your HP computer. From my personal experience HP Computer Password Hacker is among the best password recovery tools. The easy-to-use password recovery tool has a superb performance and cause no damage to data stored in the computer. What's more, the hacking process is very simple and requires only a USB drive and another computer you can access. Let's get started and see how to hack a HP computer password.
Free Trial Windows Password Recovery Tool Professional:
HP Password Recovery with HP Computer Password Hacker
Step 1. Download and Install HP Computer Password Hacker
Step 2. Burn HP Computer Password Hacker to a USB Flash Drive or a CD/DVD
Before the HP password reset, insert a CD/DVD or USB flash drive to the computer you have access to (In the image below the device is Kingston DataTravelerMini, a USB drive). Then extract the ISO image file of HP Computer Hack Tool to the device, which will burn a bootable reset disk. Take out the device when the extracting process finishes.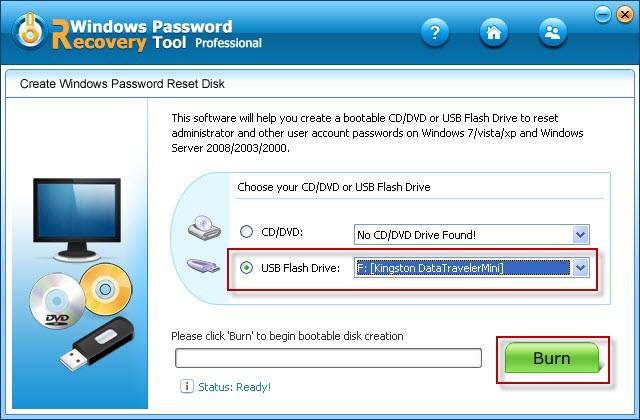 Step 3. Hack HP Laptop Password
Insert the burned CD/DVD or USB to HP computer, and change BIOS settings to set it boot from CD/DVD or USB. Then select the target HP user account, and press "Next" to start hacking HP computer password or hacking HP laptop password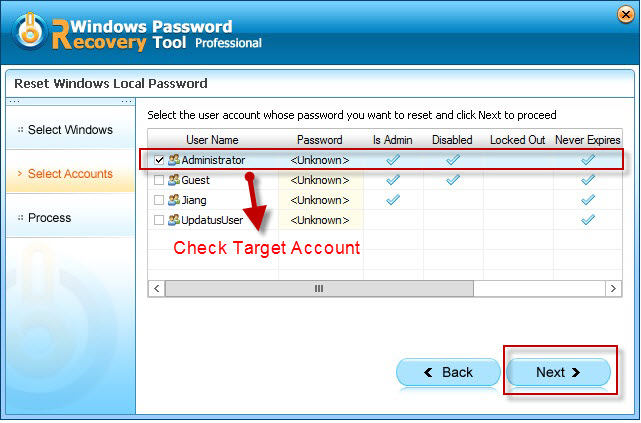 Be sure to remember the 3 simple steps and you could know how to jailbreak HP laptop, as well as efficiently and easily hack HP computer, which is not as hard as you imagined. In addition, you are also allowed to use this program to hack computer running any Windows operating system.
HP Computer Password Hacker supports various models of Hp laptops and computers including:
| | | | |
| --- | --- | --- | --- |
| HP ENVY SleekBook | HP Pavilion | HP EliteBook | HP Mini 200 |
| HP ENVY dv6 | HP Pavilion g6 | HP ProBook b | HP Mini 210 |
| HP Spectre XT 13 | HP Pavilion dv6 | HP ProBook s | HP Pavilion dv4 |
| HP ENVY UltraBook | HP Pavilion 14 | HP Slate | HP Pavilion dm1 |
| | HP Pavilion 15 | HP Folio | HP Pavilion g4 |
Free Trial Windows Password Recovery Tool Professional:
comments powered by