Forgot Desktop Password? Here are Tips You Must Know

2013-06-04 18:23:34 / Posted by Shawn Hamilton to Password
Follow @ShawnHamilton
It's just so easy for you to forgot computer password, especially when you haven't use your PC for a while, for instance, after a vocation or business trip. This post offers you a few tips which could help you avoid the trouble of locking out of your Windows.
What should I Do When Forgot My Desktop Password
1

Tip 1: Create a Windows Password Reset Disk in Advance

Editor's Note: Creating a Windows password reset disk before you forgot PC password is a good precaution. But if this disk hasn't been created before losing desktop password, there is no way to reset Windows password using this method.

With the password reset disk, you can reset your forgotten Windows password. Later we'll also explain how to use Windows Password Recovery tool to reset Windows password, which also uses a Windows password reset disk. Here is how to create a Windows password reset disk.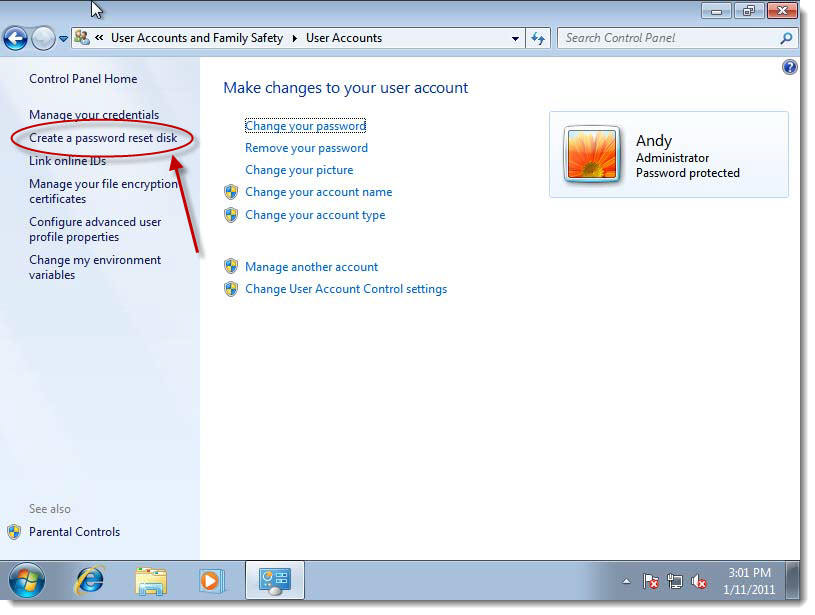 1. Click Start, and then click Control Panel User Accounts
2. In the User Accounts pane, click the account that you want to work with.
3. Under Related Tasks, click Prevent a forgotten password to start the Forgotten Password Wizard, and then click Next.
4. Insert a blank, formatted disk into drive A, and then click "Next".
5. In the "Current user account password box", type the password for the user account that you chose in step 3, and then click "Next".
2

Tip 2: Use Command Prompt if You Forgot Computer Password

Do you have another user account with admin privileges? If the answer is positive, you can use "lusrmgr.msc" to set a new password when forgot desktop password.

Editor's Note

: The "lusrmgr.msc" do help you reset a new Windows password, however, it may cause you lose some files. If you do not have a Windows backup, and have data that you can't afford to lose, you'd better use

Windows Password Recovery

tool to help you instead.
1. First logon Windows 8 as administrator. Then click Start, type in the Run box (press "Win+R" keys to open Run Box) "lusrmgr.msc" in the Search Box or Run Box.
2. When "Local Users and Groups" dialog appears, open "Users" folder. Right-click a user account and select "Set Password".
3. When a dialog pops up, type a new password twice, and click "OK".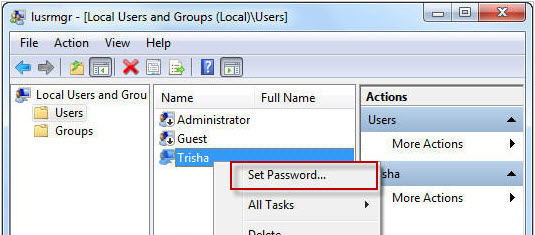 3

Tip 3: Use Reliable Third Party Software to Reset Windows Password

If you can't use the first 2 methods, you can still use a third party software tool to reset Windows password. Windows Password Recovery is a professional tool for Windows users to change or remove Windows login password. You only need another computer that you have access to and a USB flash drive or a blank CD/DVD.

What's wonderful about the method is that it works for all Windows password, for instance, you can use it when forgot desktop windows 8 password.

After reading these tips you must have a brief idea of what to do when forgot computer password in Windows 7, Windows 8, etc. If you have any question on Windows password reset, feel free to email us.

Free Trial Windows Password Recovery Tool:

comments powered by